FOHcus ~ Musings From Shanghai: Tour Report.
---
FOHcus brings you Rob's transcript of his recent Shanghai trip. A great little yarn and visual account of what was obviously a thoroughly memorable experience. We hope you enjoy reading it!
Musings From Shanghai: Tour Report.
By Rob Ayala.
It was at a little delicatessen in Maiori on the Amalfi Coast when the idea came to Rob Fox and me. We were together at Maiori for the June 2015 AmiCigar hosted by Gino and his remarkable crew of friends. What a fantastic week! 
Now it is one of my few strengths to be able to sniff out a little bar or club off the beaten trap. In this case it was a delicatessen run by Federico and his good wife and they were marvelous.  Each day we would sit on the barrels outside, smoking fine cigars, eating fabulous local cheese, meats, vine ripened tomato's, figs and all while drinking copious amounts of Amaronne.  Rob and Stuart Fox are brilliant company. I like having mates who make me look sane. I suspect they think the same.
 
It was over a bottle of Amaronne that we conceived the idea of a joint dinner in China for 2016. There wasn't a lot of detail discussed. I had a friend in George Chen who owns Shanghai's best steak restaurant in Roosevelts with an impressive Divan. George loves cigars and so I touched base, he was thrilled, a date was set and the Fox/Ayala expedition had no turning back.
 
Cigar dinners and follow up functions are not easy to plan. Huge kudos to George and his team (Yvonne, Joyce and staff) for making it seamless. Rob and I arranged the cigars in Bolivar Belgravia 2015 GB RE, Romeo y Julieta Prince of Wales 1982, Ramon Allones Celestiales Finos 2009 AP RE.
Did I say George had a steak restaurant… throw that out the window. Here was the menu.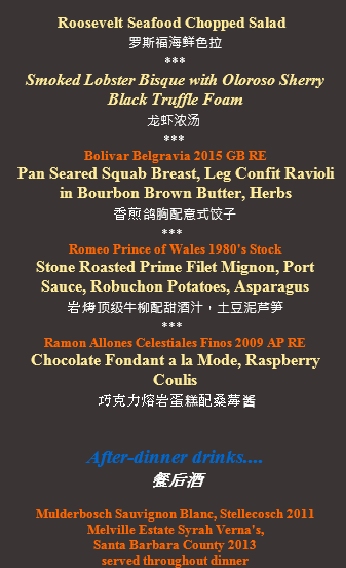 The dinner was on Saturday night. I flew into Shanghai on the prior Wednesday evening. Rob Fox and Justin Seldis (Founder of Cigar Traveller Lighters) flew in on Thursday Morning. It had been a year since I have seen them in London.  Hugs a plenty ensued and once they were set we were all off down town for a cigar at the Metropole followed by lunch at a local Chinese restaurant where we introduced Foxy to the joys of braised goose feet with white beans. He declined. However by the end of the week he was eating everything and anything.
 
How could you decline this!
The three of us had agreed prior to arriving in Shanghai to bring 30 cigars each for the 5 days but nothing too special. I was the only one who complied albeit I thought I had some crackers in perfect 2001 SLR Lonsdale's, Vintage Monte 2 etc.  Justin decided that closer to 100 cigars would be appropriate including Cuban Davidoff, Russian Regionals, Vintage Ramon Allones, Vintage Lusitania, Vintage Connie 1's etal. I love Justin.  Foxy was much the same. Paid no heed to what was agreed upon and just had some absolutely cracker cigars. In my defence I did bring three boxes of Bushido for the follow up Tuesday event which left plenty left over.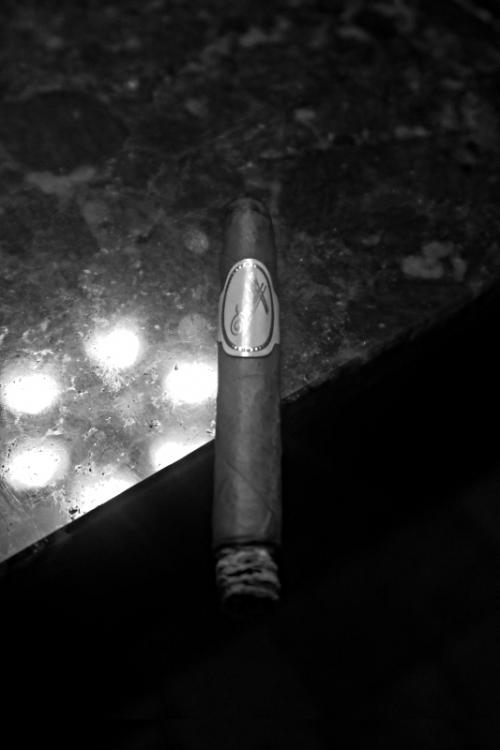 On the Thursday night we caught up with George Chen. To say that everyone hit it off is an understatement. Lifetime friends were made well before the end of the week.  George has a capacity to give of himself unreservedly that is rarely seen. Foxy and Justin are the same. 
For the two days leading up to the gala dinner on the Saturday I would like to tell you that we worked hard in preparation. We didn't. By day we drank great wine and ate some of the best Chinese food available from 5-star to corner stalls. We talked, laughed, drank some more and smoked brilliant cigars.  By night we partied in Shanghai until 4am.  The dinner was proving to be a potential respite and before long it arrived.
 
Justin, Foxy and myself.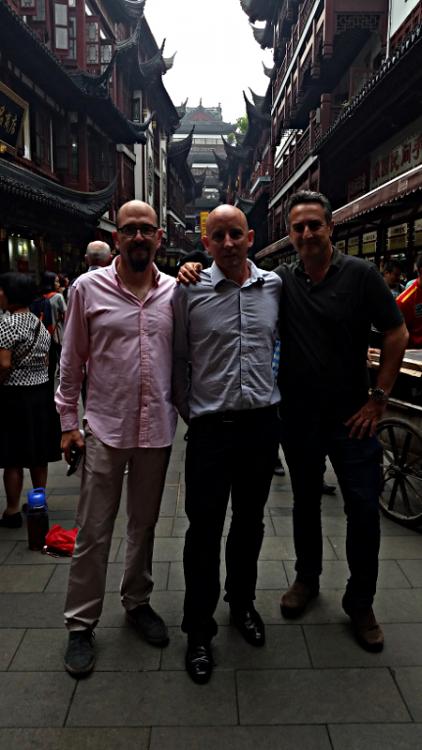 What a spectacular event! Kicking off at 7pm, the room was already full which is surprising as the Shanghai crowd are notoriously late in arriving. With 70 people we had to split the groups into 4 rooms but it worked well under Georges supervision and planning. 
After a brief introduction, Rob and I delivered our opening speeches and before long we were winging it.  Personally, I thought we were hilarious


What a great night. Everything from the food to the cigars to the wine and service was exquisite.
 
I have done enough cigar events to know when something is on song. Havanathon has taught me that the strength of any event comes down to the people attending. Everyone on that Saturday night in Shanghai had an absolute ball and the vibe manifested itself throughout the room. 
 
The best cigar of the night was Rob's Romeo y Julieta Prince of Wales 1982. After a subdued start in the first inch it came alive and burst with power and flavour, spices overflowing and yet it had balance in spades. The cigar has another decade in it at least.
 
Rob and I went and spent time with all the guests. We were both humbled by their welcome, hospitality and genuine interest in the diversity of our own businesses. In the end, regardless of nationality or experience, we are bound together by a love of cigars. Cigar people are in the main good people no matter where you go. 
2016 marks my 20th year in the Cigar business. Rob Foxes goes back a couple of hundred years. Now while JJfox and associated entities has rubbed shoulders with monarchy, aristocrats and politicians since 1787. My cigar business was borne at the dawn of the Internet and rubbed shoulders with pornography on one side and erectile dysfunction pharmaceuticals on the other. Yet, Foxy and I are peas in a pod, just different sides of the same cigar coin.
 
George and myself doing the rounds.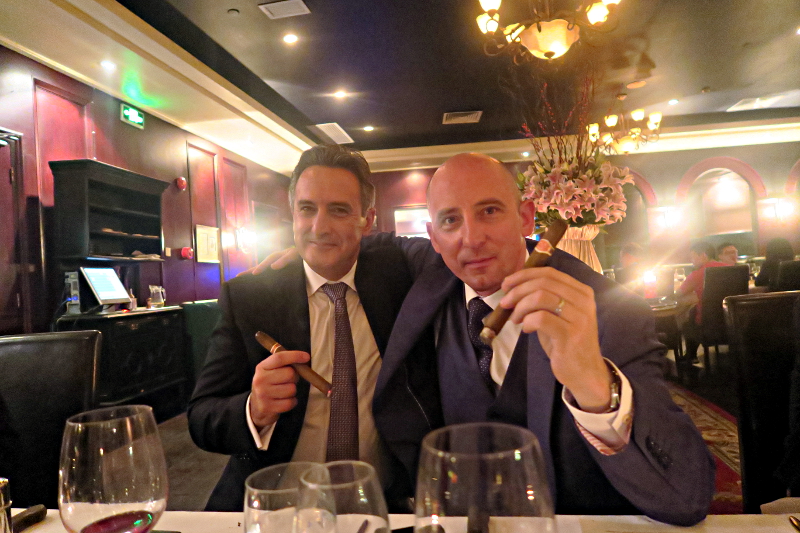 The dinner ended with a Question and Answer session that would have made Habanos s.a reel. Imagine, real answers to real questions. Not one HSA cliché. Our industry is made up of the good the bad and the ugly. You might as well call it.
 
The dinner ended up well past midnight and both Rob and I were invited out by Clarence and some of his crew who flew in for the event for an early morning "Hot Pot" supper where Rob was introduced to a "scare the white man" feast inclusive of cows throat, pig intestines, goat intestines and duck kidney. Rob had never been able to handle real "spice" before that night. Post that dinner… I never saw him sweat once regardless of how hot the dish was or how "foreign" the contents!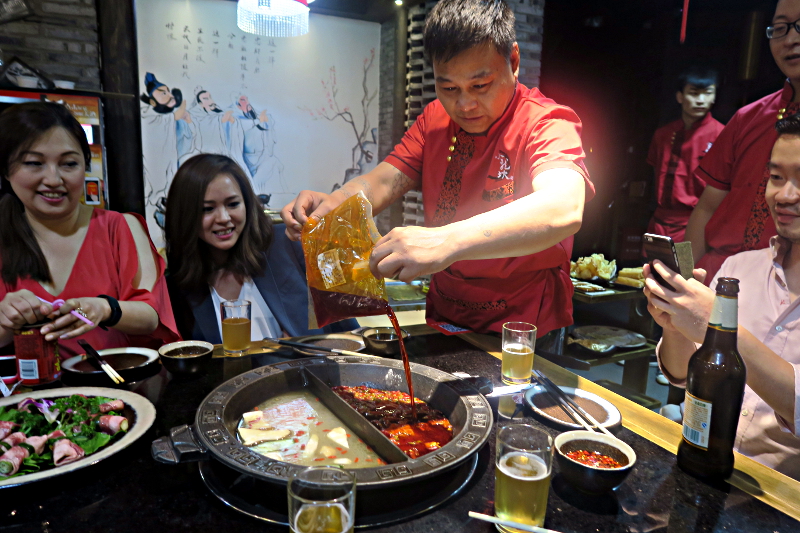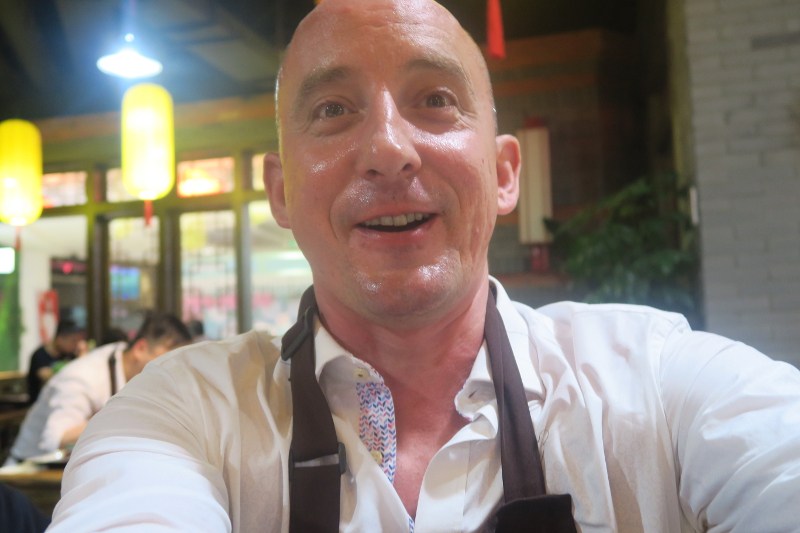 Naturally all good suppers in Shanghai are followed by great karaoke. Clarence took us and his fantastic group out to a HTV which was pure fun in a private room big enough to be a house and complete with pool table/bar etal. 

Now, I am blessed with the knowledge that I cannot sing. Foxy missed that blessing. Thankfully the rest of Clarence's crew are bloody excellent!  Thank you for a great night!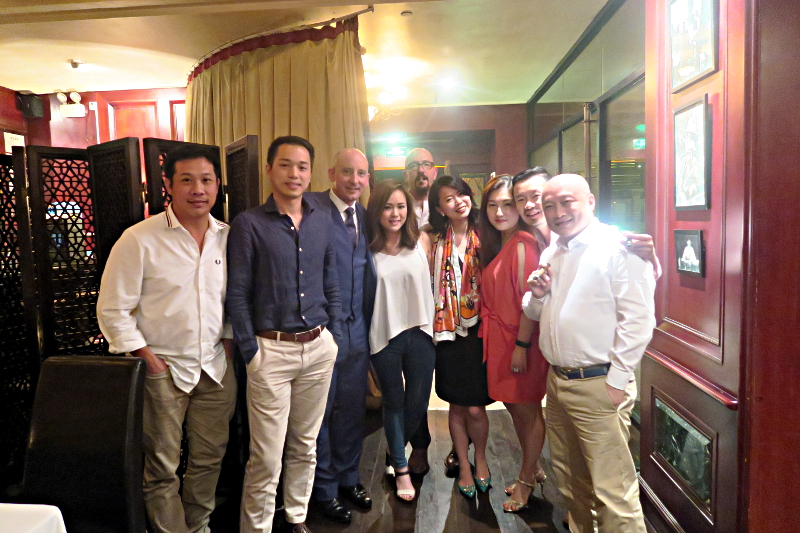 Where are we… Sunday?...We went birko.
 
Monday…we had a follow up one on one gathering with guests from Saturday night and smoked Bushidos. We then went birko.
 
Tuesday…we went birko extreme …went to dinner with George and ate some sensational food!...then went birko again.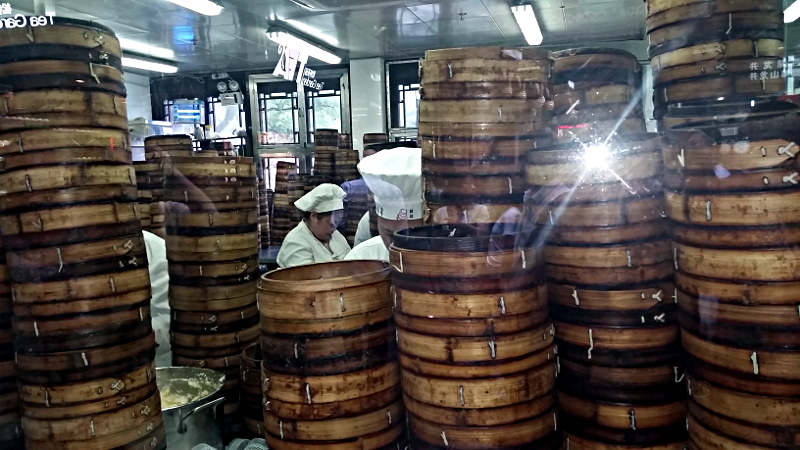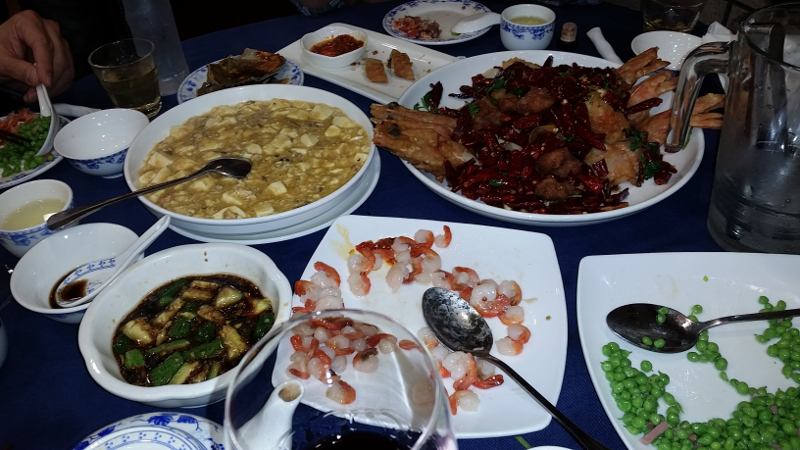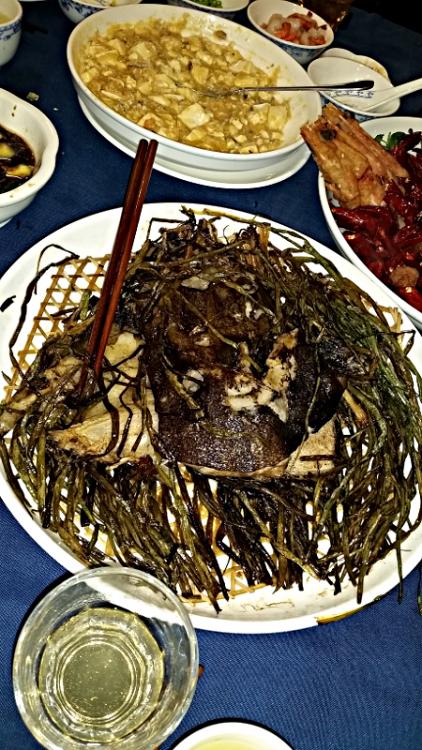 Wednesday…wrap up, long lunch, long flight home.
 
All in all, one of those trips that you remember for a lifetime. Old friends that you embrace, new friends that you look forward to sharing time with again. Just once in a while you are entitled to drink from the trough of excess. We guzzled. 
To George, Rob Fox, Justin Seldis: I am a wealthy man while I have friends such as yourselves walking beside me. 
Next stop, Havana, November. Look forward to seeing many of you there!
2