Posts

307

Joined

Last visited
Recent Profile Visitors
The recent visitors block is disabled and is not being shown to other users.
orangedog's Achievements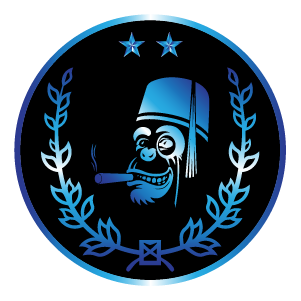 Marevas (2/5)
Always been a fan of the smoking jacket... have a black on black for formal occasions and a hoody for the firepit. Looking forward to my cigar room opening in 10 mos which I expect to lead to a broader selection of smoking jackets... Sent from my iPhone using Tapatalk

Painful? Karl is a role model.

Somebody buy Sam Leccia a cigar!

was hoping for more of a toro, maybe even a fat toro. I saw it was a shorty at 55... but now at 58...? bummer. I suspect I will be voting with my wallet on this. I like the occasional smoking of a large cigar - sublime, o'reilly, etc., but this will likely be too large for me to realistically expect to smoke with any regularity. QC... some of your earlier posts were incredible!

coincidentally ramstad just sent around that he is doing another run of his bands, which I really like: http://www.bobramstad.com/BBB/

Conn Creek and Exclusive Malts previously referenced... and a new pick up of the Les Forts... cleaning stores out one-by-one. Also a 2013 Laga 12.

Great strategy... I've been putting gym a few items aside as well... my wife theorizes that the kids will break into the stash well before they're "allowed". We'll see... best if luck keeping that secure!

2010 Les Forts De Latour 2013 Beaujolais 2010 Kosta Browne Garys' Vineyard 2010 Kosta Browne Gap's Crown 2004 Williams Seylem (drank before pic) Didn't want to touch what I have saved away on the Les Forts de Latour so snagged another bottle to go with dinner. Excellent wine. Would love to have a couple cases. Worth the hype and price IMO. The Williams Seylem was pretty good, and the Gary's Vineyard was smooth and easy drinking... but interestingly neither compared much to the "standard" Pinot blend from Kosta Browne, also not pictured, from a couple weeks back.

I get the impression that this is worth saving... even if I'd need someone to translate. Count me in as another appreciative reader.

Ah, good call. I've only had a few ports that were to my tastes, but it brings to mind Madeira as well.

I drink wine quite often with my cigars, although I do not find it to be the best beverage to pair. Some of the sweetness in Champagne makes sense... I've had the best luck from a pairing standpoint with Reislings... and a friend converted me to German over the PacNW. If you want to go red, and have a stronger cigar, I've had good luck with aged Amarones. Otherwise, I don't think the flavors mesh well together - at least when compared to rum. Scotch works as well, but typically speysides, lowlands, etc. Highlands or islays? Can be risky waters. Don't get me wrong... I thoroughly enjoy them all... just potentially not optimal in terms of pairing. I recently did a sampling of rums that were "finished" in wine casks... similar to what many of the distilleries started doing a decade ago. One was finished in Latour, one in Y'Quem, and one in Lafite. They were unreal. I think the Latour was the only one that had a flavor I really liked, but they were incredibly unique - much more than I expected, and for that reason were very enjoyable. Back to wine... interestingly, I agree with your point on a softer wine pairing with cigars. I have not had a lot of fun with French wine when paired with meals/steaks, or on a stand alone basis... but wines that have a bit more finesse, like French wines, do go well with cigars. And, I would be remiss to mention cult Cali Cabs and the Super Tuscans when I want an all out flavor assault... big dark fruit, tobacco, smoke, dirt... you can taste it until lunch the next day. Fantastic!

Not to sound like a prick but having learned the hard way, easiest solution is to only buy from 100% trusted folks or just accept that you are rolling the dice.

Where was the quote... Edinburgh comedy festival...? "I only have to look better than single parentdom."

1969 Trinidad Gran Panatela great little contest, btw - thanks!