Posts

3,225

Joined

Last visited
First Lady's Achievements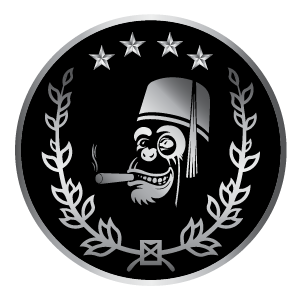 Prominentes (4/5)
Great work so far everyone , if you can't get to the gym here is something you can do at home https://www.facebook.com/evolveandascend/videos/1104401219913991/

You need to try the dark chocolate and cherry ones

Thanks everyone :-) my darling sister has spoilt me today.. feeling special .. Thanks Peter for my stripper

You have no idea how much I wish I had a tripped booked for one of my favourite cities , still think of that amazing dinner I had with you awesome group of guys

15 years of the forum and this month is 17 years of working with Rob , boy does the years fly by What I love is the guys I knew from ages ago are still here posting , so much has been had over the years

I'm the same Chris I'm asleep on the plane before it even takes off even when I do Brisbane to Sydney LOL

I knew you would bite LOLOL

I think you should call it Chilli as in Chillibin LOL

So Ken tell us what you really think

Hi everyone Thank you for participating in this year's 2019 FOH International Blind tasting, we hope you had as much fun as we did J The Fourth and Fifth cigar is ............................ CIGAR 4 – MONTECRISTO NO 2 – BOP FEB 19 CIGAR 5 – COHIBA ROBUSTO – GOS FEB 19 We have three overall winner with 3 wins each and they are Dobbs, nsills and Prodigy To the winners receive a $170 Gift voucher (USD/AUD) since it is a tie ( please contact Diana to redeem your Gift Voucher must be used within the month ) Until the next year and we start the fun all over again ? Have a wonderful Christmas and a safe holiday break Lisa A $25 credit for any cigar you pick right to be used on a box (or sampler) purchase over $125 (USD/AUD) ( if you have picked two correctly please use the credit individually eg. NOT $50 OFF ONE PURCHASE ? ) from the carts or 24:24 stock. This must be used BY THE 20TH DECEMBER the winners of that round being announced (prior to the next round of winners being announced). This will keep the admin process nice and easy... BLIND TASTING 2019 FINAL .pdf

TICK TOCK time is nearly up everyone , get those guesses in ?

TICK TOCK time is nearly up everyone , get those guesses in ?