Posts

338

Joined

Last visited
beamer's Achievements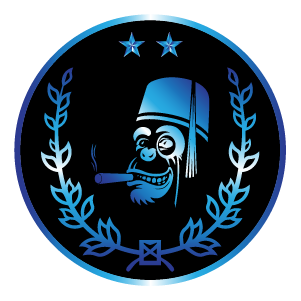 Marevas (2/5)
Was too curious about the Bolivar RCs I just picked up on special here to not try one when they arrived. The ULA Box Code seemed pretty popular on one of the polls, so that also piqued my curiosity. Rob and the team always nail the HQ boxes, so construction and color are spot on. Two really gorgeous boxes of cigars. Reminds me of the really nice MUR '12, but a bit lighter. This isn't a cigar I usually smoke so early, but I was pleasantly surprised with the results! Flavors in the 1st third remind me of a RASS. Getting some mild spice, rich tobacco, and a bit of stewed fruit. It's not nearly as balanced or smooth as an older Boli RC, but it's certainly very smokable! Second third is very Bolivar to me. More citrus and spice and dark tobacco. Still smokable, but more of a punch than I prefer. Reminds me of a bit of a young Boli PC at this point. Final third is straight tobacco and spice. Pretty unrefined at this point, unsurprisingly, but not nearly as much of a handful as I expected. So right off the truck? Maybe an 85-87? Heck of a cigar without any rest on it though.

Still have one box of these '11 Boli RC left. Still darn good.

As someone who splits their hobby dollars over a few areas, including both cigars and cycling (not at the same time), I'd just encourage everyone to enjoy the chuckle, but not to forget that when you see us out there we aren't protected by 3,000 pounds of steel. Drive safe, please. The vast majority of cyclists don't want to be in your way. Just like the vast majority of driver's mean well, too.

RASS for me, if I'm allowed to pick a cigar that constantly makes me rethink my opinion of it. I go from loving them to hating them. Great ones are amazing. Duds are... well... duds. I don't find much middle ground with them. I suspect this means I just need to bite the bullet on a PSP/HQ box the next time they come up.

I couldn't stand the Mag46 until it had some age on it. Now that box from around 2010 is one of my favourites. I've yet to have a bad Siglo IV.

Sorry to have missed the poll. One of my favourite Marcas. Had to ****** up a couple of those HQ Bolivar RCs yesterday.

Thanks! QdO is a great suggestion also... I'll bug Rob to keep an eye on the December box codes when they come in to see what looks good.

Two GREAT reminders. Thanks!

Ha! Parenting Advice coming from everywhere these days!

Ha, I had a feeling the Winnies would be popular!

Hmmm... Lusis... I hadn't thought of them for some reason. They're definitely a favorite. I suspected there would be overwhelming support for the larger cigars, especially when considering the aging potential. Appreciate the recommendations. A good chat with Rob will help narrow down what's been looking good when he gets the December stock in.

Expecting our first child in about a week... Was an excellent 2014 and this kiddo is going to mean all sorts of new things in 2015.