Posts

1,432

Joined

Last visited
Strada's Achievements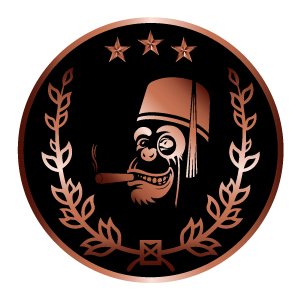 Campanas (3/5)
Just stumbled on this, excellent thread! Cheers Perla

great procrastination material, thanks Ken!

I concur, he's been rolling some great cigars. Maravilla and the whole line of bhk vitolas! Bienvenido hermano! Simon de Montreal

That tourney has been on my bucket list for a while now....one day

Do it, no matter how many times you do it, it never gets old!

Got it and yes it is from sabrage. Fun fact, my cat, Raymond, chases the corks when he ears the knife tap the bottle a couple times before I strike! I think you are right with the climate and the selection factors. We have a nice selection of champagne, especially in the high end but not much from small growers or local neither ( few exceptions not worthy to mention.). Might also be cultural, we often hear negative (crab in a bucket syndrome is real here...) things about people that are successful. Maybe this prevents some people to purchase it given its celebratory association.

Let me give you a bit of insights from the French side of Canada. Our liquor is Government controlled and they decide on the prices according to their markup formula for each type of liquor and their provenance. A friend started one of the famous local vodka and sells to SAQ at 11$/bottle and they place it on their shelves at 42$. There is a movement towards bubbles that has been brewing for the last 5 years, especially in Montréal, with the arrival of specialized bars, restaurants and events. It is still very seasonal but more and more people are enjoying them on a regular. Frank mentioned the large amount of alternatives we have here from Spain, Italy and also from France. That is especially true in Québec. Those are very good alternatives and they are well priced. It is hard to beat a high end/millésimé champagne but when we are talking about volume those alternatives will always win here in Québec as it is a price sensitive market. Prices are high especially when compared to Non Champagne wines. Here are a few example (CAD is +/- 1 or 2 more in AUD): Billecart Rosé - 99 CAD Veuve Clicquot - 69 CAD Fleury Brut - 53.25 CAD -- Bellavista Alma Cuvée Brut - 40 CAD Bailly Lapierre Vive-la-Joie 2008 - 29.75 CAD Raventos I Blanc de la Finca 2011 - 31.25CAD So for 30$ one can buy 2 crémants de bourgogne millésimé bottles for the price of a generic Moet bottle? For most sparkling aficionados, the decision is easy. The extra coin for Champagne is hard to justify. That being said, SAQ have been taking heat for overcharging on these products (they are the world's second leading buyer, distributor and retailers of wine and spirits) and are in the process of importing an array of sub 50$ champagne in 2106. So far that has only produced lower quality champagne instead of better quality options at lower prices. Personally, I have been drinking them for a long time and I only really buy champagne outside of the country where prices are more realistic. Also, Shlomo, I drank 3 sparkling wines this weekend

I am in the same boat as Lant. Final week of University for me with 2 big exams. So I am using this Punch Punch as a reward for studying. Enjoy the weekend FOHer

Lots of good options were mentioned but here are mine La Terazza - Grilled Langosta Santy's - anything 7 dias - also suprised me with the best stuffed pepper La Guarida - eggplant tartare Dr Cafe - Malanga Puree Habanera - Coco and curry shrimp rice Ivan Justo - that damn tres leches....

You sir, are a #boss Thank you

Nicely written and really on point Rick! There is an behavioral economist named Dan Ariely that touches on this subject in one of his book. He calls it social and market norms. They both can be used in all settings but they are not appropriate in all of them. When the wrong set of norms is used, they collide. The example he gives is if you go to your mother for thanksgiving dinner and after an amazing meal you get up and say "well mom that amazing, how much do I owe you?" Silence...."300$ should be enough no?...you know what, lets make that 400$" In most family, the will not end well....Using market norms in a social norms setting. Collision!!