Posts

978

Joined

Last visited

Days Won

1
melies's Achievements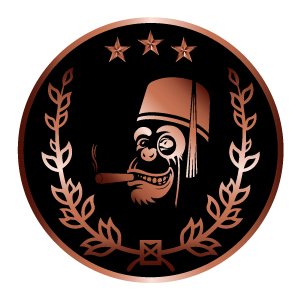 Campanas (3/5)
I just came back today from Havana, so sad didn't see this earlier

Love to be there Rob! it's been a long time

All the info is still up to date, and also there are two new cigar bars that are absolutely fantastic the first one is Cigar Point at Mercado Roma in the Colonia Roma (hip part of the city) ask for Hector the owner, absolutely great guy and awesome spot, very modern an hip! the second one is cigar bar delegados at Polanco, a secret gem that believe it or not is hidden behind a london telephone booth, just finding it is a lot of fun. As some mention above price can be on the high side, but also you can find vintage gems at quite good prices, specially in LCDH Polanco or Loreto. As for Mexican cigars, there is a Turrent cafe in polaco, but your best bet would be El cigarrito in condesa, Gerardo is the ownr and also an awesome guy

Nope, its Potassium bitartrate!

They have a very nice selection, but Really expensive. each year I tend to buy 5 or 6 cigars to try rare, new stuff. It's more a "go over there, get a drink and a cigar place" than a buy boxes, but to each it's own.

Vety bad 2 cents... you just need to know the source and who sells them. Max Gutmann is one of the best cigar guys out there, and he only sells the real stuff. Also Rushman, had an store in playa with no fakes...

merry christmas to all of you Rob, hard times down here, but bouncing back all the love to down under

So yeah, It looks like the 25 boxes were pushed back, 10 count coming this week or maybe next, you know how this is... here is a video of the cigar will keep informing.

You are forgetting one thing, Its not that IEPT (Habanos importer) wants to charge that for a box... down here we have outrageous taxes in some cases 300% so that would explain the price. and I am guessing more like 1000 usd a box than 1250. Also the mexican peso took a big hit in the last year, so that also influences in the price over here. and finally habanos hike in price. The last ED conde 54 was around 1100 a box, but at that time the exchange rate was pretty good. If there would be a way to get them duty free, I guess the price would be a lot more reasonable, still at this time its just speculation.

I think the video is from the old Conde 54... And yes, they will be out in November. Price, yep, I am guessing more than 1000 US for a box, exchange rate got hit pretty bad, plus taxes, plus Habanos got raised last month down here... We have pretty high prices locally.