 Posts

32

Joined

Last visited
Justins123's Achievements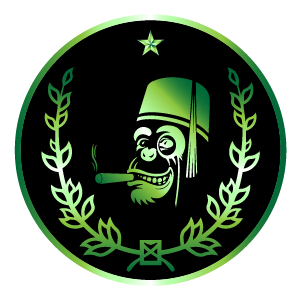 Perlas (1/5)
1997 Seleccion Privada No. 1. FPG OESC.

1998 Boli lonsdale CSU-VC3. Always been amazing and seems to still get better. Similar vintage CEs and PCs I bought around the same time are not nearly as good.

SLR DC Oct 2002. If I'm not mistaken this is the second batch after the initial batch from Nov 2001.

Very cool review. Brings back memories. The other interesting thing about the VSG "rounds" is they came in 50 cabs (hence round instead of box pressed). Here's the robusto cab with a mix of robustos and illusions from a box split I did way back in the day.

Yeah if I could bring any EDRM back it would be the PC. Call me crazy, as much as the occasional Tainos or Grandes de Espana would bring that magic, PCs we're the most likely to hit that perfect EDRM mix of flavors.

Partagas Lonsdale CUE SEP03 from a 50 cab. Still plenty of life left with these.

How was it? I have an OEB FEB 06 box I can't bring myself to open given prices for this line of cigars on BR. They were almost universally ignored when they came out.

SAR SEP 11. Magical box that subsequent boxes have not lived up to.

Simones from a 50 cab. OEB NOV07. Still flavor bombs.

Second to last one. They've always been pretty unremarkable IMO.

Wow that is one good looking cigar.

Partagas SdC No. 1. GSO SEP06. Hadn't touched these in some time. Smoked one a couple weeks ago and it was unremarkable. Thankfully this one is excellent.

Yeah, in the early to mid 2000s there was a rash of Punch, Hoyo, and SLR Churchill and double coronas boxes that were practically given away by grey market vendors. 1999-2001 vintage. Many suffered from obvious storage issues with the telltale musty basement aroma. Might be worth buying if you're able to inspect them first. But I would not buy blind.

Nice. I'll give that a go too. 1964s are pretty spendy.

Took some inspiration from this thread (and the absurd increase in cost for Cubans) and bought my first boxes of NCs in 20 years. Used to be a big fan of Padrons and Fuentes until the Cuban bug bit. Still have some original release Anjeos and VSGs buried somewhere in the humidor. Got a box of Padron 1964 superior natural and, from the suggestions here, a box of Sobremesa Brûlée Blue and some Henry Clay singles.