Posts

268

Joined

Last visited
smll2's Achievements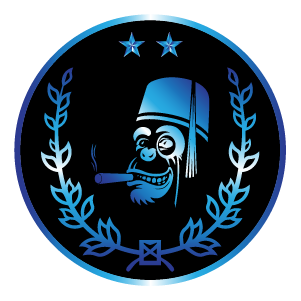 Marevas (2/5)
I have seen him several times in Tijuana.

I believe the same guys own the LCDH in Tijuana. I visit there regularly. Recently received several boxes of the new Dante Belicosos. I deal with Moises there and have never ever had an issue with fake cigars. I've been buying from him for over 10 years.

Happy Birthday Lisa! I hope you, family and animals have a fantastic day!

Was lucky enough to get a box of Cohiba Gran Reserva's from our host when they came out. I gifted a few. Shared with family and friends. Wish I had another box of those fellas aging!

I was on patio having a cigar and talking on the phone. My friend didn't believe me when I told him a bear just climbed over the fence and was getting into my trash...

I was going to let mine rest. They arrived from Mexico yesterday. Your review and burn issues really peaked my interest. Given they arrived yesterday (late) I imagine they just came in to Mexico from the Island and have been traveling for a while. I can say for certain that the one suspect I am smoking now has zero burn issues. The draw is in the perfect range. I'm a third of the way through and there are no construction issues. On the other hand I won't be touching these until again until February...as they need a good rest before they can be fairly judged.

I should have taken a closer look at the thread. Was reading your review when you replied. Thank you. My boxes arrived today. Your review...not so good!

Has anyone smoked one? How are they?

Hi Rob,

I hope all is great with you and family. Long time no contact. I check out the site daily just don't post much or at all. I have been buying quite a bit as of late as the shipping has been terrific and as always the quality of your cigars are the best. I've been in the hobby long enough to attest to that. 

Problem for me is I'm busy making real estate deals and have attention deficit syndrome so I forget to check in. I could calendar but that's work. I'm sure others are in the same boat. 

Just a thought. Take it or leave it. Create a PM/and or email list. Notify all that the 24 is up once posted and maybe more sales. I know your were born to sell cigars and I imagine you have thought of this previously. 

Have the AD thing...I say to myself I'm going to check out at the time...but I always miss as I get distracted with my business and life. 

 

My 2 cent. 

 

Your friend Tom Condon from Pasadena Califronia.  

Happy Belated Birthday Wilkey!!!

At the end of the day I believe the message of the Bible is LOVE THY NEIGHBOR! This is about Jackie,and all races, religious cultures and peoples sexual preferences within reason. You can't do my dog! I don't buy into the Bible literally. I do believe we should love our *** and lesbian neighbors without judging.

Done. Not sure if this relieves me of my Sunday Church obligation or if I need two attend two masses and a round of Confession!

Holy Cigar! Two boxes. Please..Email sent to Di!

I have smoked several of these. Smoking one now. Definitley a full bodied smoke for me. I like em! I hold back on the nose dealibobber...as they pack a punch. As others have said this is a great value CC for sure.