Posts

287

Joined

Last visited
tsolomon's Achievements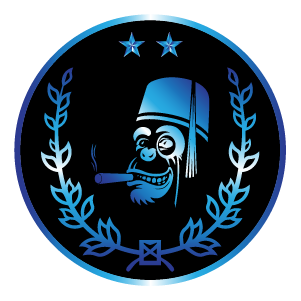 Marevas (2/5)
I have to go with pig because of bacon and pulled pork. Porkchops are too lean these days and often tough unless I cook them on the smoker. On the other hand, smoked brisket is really good and sometimes I make pastrami which is really good, so it's a close to a tie as to which is better. My wife makes a steak Diane which is fantastic and I'm very conflicted as to which is really better, pork or beef. Now veal is also beef and there's veal marsala and scallopini and when the veal is tender both are excellent, so it might just come down to the last one I ate as to which is best.

I'm in The Villages and still smoking on the lanai with the wife most nights, love being able to sit outside and not have to deal with mosquitos. I'm willing to travel to meet up with some folks for a herf.

This is our first hurricane since we moved to central Florida about 18 months ago and it has been an interesting learning experience. The day by day changes in where the hurricane is going and the strength of the storm is very stressful and worse than I could imagine. We continue to hope Dorian stays offshore and continues to move farther east as it moves north.

I'm going to disagree with the humidity issue as the solution to plugged cigars as my wife and I smoke 2 cigars almost every night out of the same box and one usually smokes well and the other usually has a tighter draw or is plugged to some degree. I keep all of my cigars at 60% humidity and will often dry box a plugged cigar for weeks and even months and it's still plugged. I do find that the perfect draw can fix most of these cigars, so that's my main solution, but I still think CCs tend towards tighter draws than NCs. Time does seem to help, but I think there is a real issue with quality. I find it rare to cut a CC and find that it is too loose or has a wide open draw, but I find most NCs to have an open draw that I don't like either.

Behmor 1600+, Rocky Rancillo grinder and Clever coffee dripper and beans from Sweet Maria's. I like to switch around what beans we are roasting and brewing, but Kenya AA is one of our favorites. I have roasted some Gesha lately and like it, but can't drink it everyday. Last batch was Ethiopian and I roasted to just when it started the second crack and it was spectacular. I use the Roastmaster app on my phone to track my inventory of green beans and my roasting times.

I would say no to colonization, but maybe we will land humans there much like the moon landings. We are starting to see the private sector get involved with rockets and that's a plus, but I don't see the US government putting a lot of money towards space exploration by humans. There is a timeframe issue with this poll that leaves it wide open as to when it might happen and maybe it will happen, but not in my lifetime.

Still waiting for him to finish the books! I will not buy or read his other books until he completes the series.

I like the Redskins pick and we needed a QB, but the thing you never know is how well they'll perform as a pro. I'm looking forward to seeing him play and how well he develops as an NFL QB.

I still think we need to draft a new owner and get rid of Bruce Allen! As someone who grew up in the Washington DC area and remembers the loyal fan base and the fact we had a waiting list for tickets compared to what we have now, changes at the top are needed. Rant over.

I don't keep them, but by the time I get one off it isn't worth keeping.

This is tough and I'm sure my wife would add Cohiba in there as she is known as Cohiba Witch (sp.)! Had to add Por Larranaga is there as #6 as I had a Picadores the other night that was fantastic. 1. H. Upmann 2. Vegas Robaina 3. Bolivar 4. Trinidad 5. Ramon Allones 6. Por Larranaga

The fact is you can't save them all and when you have to go 2/3s of the way to get a better draw I would suggest that you let that cigar rest or dry box for a couple of weeks and then try it. When the channel you ream is so wide open along with the draw, it just won't smoke well. There are days when I sit down and go through some of these questionable cigars and give them a try and usually toss them halfway through smoking them. I like the perfect draw and have saved many cigars using it, but you can't save them all.