Posts

184

Joined

Last visited
Recent Profile Visitors
The recent visitors block is disabled and is not being shown to other users.
oneizzzz's Achievements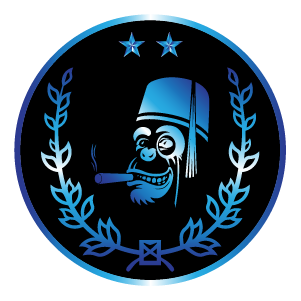 Marevas (2/5)
My doghouse box is Juan Lopez too. A cab of JL2 from MTS SEP 20. Super tight. What's your box code?

I have a hard time keeping recent production Monte 2 burning well. I have to re-light a lot and the burn is uneven. Smoking from two boxes, one HQ and one PSP- both from 2020. Anyone else have this experience? Any suggestions?

Ok, I'll play. GLE ABR 20 Fundadores with some of the darkest wrappers I've seen out of Cuba. I've yet to smoke one.

15

If you're concerned about high temperatures during the drive, packing your cigars in coolers could be a solution, eh? Should mitigate big fluctuations and be relatively airtight.

@Kaptain Karl I'm very excited to read your review!!! I recently ordered some ERDM Choix Supreme from an online vendor. A few weeks later... and a box of Quai d'Orsay Coronas Claro MSU DIC 18 shows up at my door. The two Quai d'Orsay Coronas I've smoked from my TUA SEP 21 box have been so delicious that they've catapulted themselves into my top 5 cigars. So for me it was a happy mistake! Anyway, figured I'd throw out a search over here on FOH for any intel on this box code and your review popped up! Now I really can't wait to try one!!!

Romeo y Julieta Línea de Oro Dianas - GRM FEB 21 Juan Lopez Selección Especial - MTS OCT 21. Sorry, @Heels82 had to see for myself how terrible they are

Esplendido courtesy of @GoodStix. Delicious! Taking my new smoker for its maiden spin as well!

I was back home a month ago for my mom's bday - away from cuban stash - so I bought some non-cubans from a local shop to smoke in the meantime. I bought a Davidoff Grand Cru No. 2, Davidoff Aniversario Short Perfecto, Eiroa The First 20 Years Robusto, Padron 1964 Anniversary Corona Natural, and an EP Carrillo Pledge Prequel. Of those my favorite was the Eiroa. Was looking forward to the Pledge Prequel because it had been rated so highly, but I didn't love it. Too strong for me, but some yummy flavors. However, I found the Eiroa really good! Refined, aromatic, and captivating. I'd recommend to everyone here. I read someone here say they've been enjoying Honduran tobacco (my apologies, I forget who). I agree with that sentiment. To me, based on that one example I've smoked, it was a lighter and ethereal smoke - really pleasant.

I have a box of the black series lanceros. Truly delicious. A bit strong on my palate (as in I can taste it the next day), but some seriously good flavors that I've yet to experience from Cuban tobacco. Coffee and desert rolled into a cigar. Curious how the white series is. Love the Cavalier Geneve packaging, too.