 Posts

17

Joined

Last visited
Recent Profile Visitors
The recent visitors block is disabled and is not being shown to other users.
Dwamon's Achievements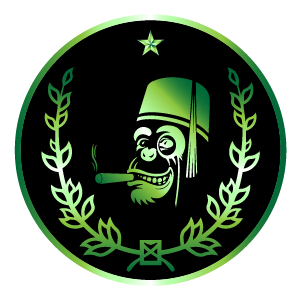 Perlas (1/5)
Friends, Please tell me your industrial strength methods to keep mosquitoes and other bugs at bay when it's at night. Lighting a bug candle isn't doing it. Curious to see what tried and true methods are out there. Thanks Sent from my iPhone using Tapatalk

I know I'll probably regret saying this later, but I could use a weekly @Chas.Alpha blog rant. Pretty entertaining! Hope your wife recovers quickly.

I'm just here for Mary's Chutney

I like the way Ravi is going about it. Maybe FOHcigars?

I chased down several variations before ending at what I had at the Russian Hotel in Rome, and I haven't ventured beyond since. It sounds crazy but 1:1:1 Carpano Antica, Campari, and your good ol' Bombay Sapphire -- try it.

For the winter, I installed a tv in my garage and have a solid heater. I've found thriller movies to be the best accompaniment to 2-3 cigars and a quarter bottle bourbon/scotch. Saw all the Hitchcock films and now have seen French Connection and Chinatown. Please provide additional movies that I should see: ideally from 1970s and before. Sent from my iPhone using Tapatalk

There's no winner in this. Flores did win 8 of last 9, but reports are he had no relationship with his QB, Tua, because he was mad he wouldn't spend off days not watching film and instead chose to golf. The text messages look awful and I think definitely give Flores a case. I've also been reading that Belichek intentionally may have sent them knowing it'd screw over the NFL. I mean how does a guy work for you for 14 years and you don't know who you're sending the right text message to vs the other guy? On the whole many solid points by Flores— it's a shame when the league is 80% players of color and only 3/32 coaches are minorities. Hoping something more equitable comes from this and applaud Flores for his courage, even if it's at the detriment of his career.

Two syllables—Commies? Sent from my iPhone using Tapatalk

Rio Seco. Ginger spice taste than cream and toast, IMO

Has to be Cardinals over the Jaguars. Kyler Murray is unstoppable.