Posts

2

Joined

Last visited
GETHEZ's Achievements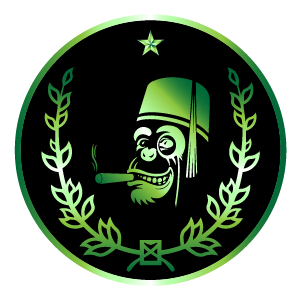 Perlas (1/5)
Very interesting read this topic. I am also a bit worried, normally mine is reading between 69 (20,5°C) to about 73 (22,7°C) degrees Fahrenheit, but lately there was a heat wave measuring between 90 and 100 degrees Fahrenheit outside for several days. Although i am keeping them in the basement for now, there were still some temperature swings up to 75 (23,8°C) - 77 (25°C) degrees Fahrenheit in my humidor. So in normal conditions i keep it at 69% RH (This corresponds roughly with 12 and 3/4 of the PMC value's Y-axis). But with this heat surge, and also following the data on this chart, the hotter it gets, the more the PMC value begins to drop when maintaining a constant RH of 69%. So let's say i want to maintain a certain PMC Value I'd have to up the RH value aswell. So if im reading this chart by MettleMonkey right, an increase of 2% RH is causing + 0,5 (of a percentage) difference on the Y-axis (PMC value) for let's say 70 degrees F on this chart (as depicted). So knowing this and the temperature goes up with 4 to 8 degrees Fahrenheit in my case, and for the sake of keeping it simple, let's say 5 degrees Fahrenheit, this increase of temperature causes a drop of only - 0,125 (of a percentage) on the Y-axis... This situation was before reading this topic, so i upped my humidifier to reach 71% RH (so 2% up). So if i am getting what you're trying to say with this chart correctly, minor adjustments to the RH value have big effects on the PMC-value? And when it comes to coping with these increases in temperature, adjusting it with 1%RH, would do the trick for a 4 ~ 8 °F increase in my case? I better go and tone it down a little then tomorrow, up to about 70%RH. Also a bit afraid of having too much humidty, but then again: everywhere on the internet you are reading between 65%RH and 75%RH is between the limits. Too bad i can't regulate the temperature the way i want in here.

So I recently put a lifelong desire, to own my own Humidor, into practice. I didn't go all-in, in terms of having the most expensive or best working humidor, because those things begin upwards of 500 euros, so I was told by the cigar shop. I was contemplating which type of humidor to buy and finally I went for a cabinet with glass windows which cost me some 180 euros online. Measurements: 53 X 30 X 27 cm, with a theoretical capacity of 150 cigars. It arrived with a made in China box so obviously I didn't buy the Rolls Royce of Humidors. When I tried the 1 dollar bill trick, it only passed the test at the points where the magnets are located. The parts that aren't held closed by these magnets where considerably looser. I am also wondering if these types of humidors are recommended with 4 sides of glass in terms of humidity. I just wanted to be able to look at them without opening the cabinet to prevent a humidity drop. To maintain and check up on the humidity I bought me an Oasis Excel 3.0 with a Wi-Fi subscription. On the photo you can see the inside of the cabinet. The humidity (not as on this photo) is set at 73%, but my Xikar digital Hygrometer is constantly reading 70% with a temperature of maximum 23°C, but most of the time at 21°C. Since it is summer here I placed it in the basement where the temperature is more stable without those temperature spikes. I went ahead to look on the internet to see if this device needed calibration. Apparently you can manually adjust this type of machine with a couple degrees of humidity, but I haven't done this just yet. Should I do this I am wondering, but at the same time I am pretty clueless at what percentage of humidity Cigars are best stored. Maybe someone here has a link to a thread or site where this topic has already been discussed. I'm also clueless about the placement of cigars in my humidor. Which areas tend to have more humid 'zones'? (I place my Oasis Excel in the right bottom of the cabinet (like on the photo). I have a lot of loose cigars without a box, I only have one RyJ box of Millefleurs (10 Pcs.) I am keeping the lid closed on that one, don't know if this is the right way…? I don't know which types you have with preserving cigars in a humidor? I kind of picked up that you can age a cigar, but I don't know how this works or what this does to a cigar. In fact all beginner tips that relate to preserving cigars in a cabinet humidor are welcome, since my humidor is only 1+ month old. Finally, I am also a bit worried of having Tobacco Beetles hatching inside the cigars. I buy my cigars at official Habanos store, so in most cases, if not all some have been treated with the freezing technique, so that these beetles cannot hatch. In fact I was in a conversation with the shops owner, but the store was quite busy, so we had the end our conversation. In which cases do I need to be worried about this? And a general Forum question, is it allowed on this forum to talk about cigars that are non-Cuban? Since my official store also sells some Nicaraguan and Dominican cigars, which are also very good (not always of course, but you can also run into a bad Cuban cigar I think) There a lot of questions In 1 post, feel free to comment on them or share general humidor tips. Greetz, GETHEZ

Hi all, New to this forum since well, a couple of minutes (thanks to Steve), so still very green and hoping to age a bit here, just like the Tobacco leafs that turn a more darker color once they have been harvested and on their way to become a fine Cigar I am 37 years of age, Brussels based (that's in Belgium ?) and i do enjoy a fine cigar now and then. For those i visit my local authorised Habanos store once in a while to enjoy Cuban cigars, but also from other regions like Nicaragua or the Dominican Rep. they have stored in their humi's (mostly Cubans, but i'm not sure if talking about those others can also take place here, since i don't know al the corners of this forum just yet) I'm also a gamer, and active on some gaming forums, mostly playing Fifa games. So not a total Forum noob, but every Forum is different of course. Since beginning of this year i am trying to preserve my Cigars from the store in my own Humidor, hoping all goes well... I also hope learning more from smoking Cigars, in all shapes or forms, and all it's ins and outs, not that i started smoking them just last week, but one can always learn new things i guess I just wondered where most of you you guys are from, since i believe this is an Australian based forum? Myself i am a Dutch speaker, any of those around here?