Posts

73

Joined

Last visited
Profile Information
Location
Interests

Golf, Coffee and Cigars - in an interchangeable order
Devo's Achievements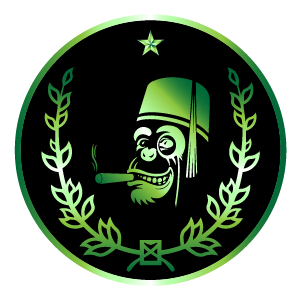 Perlas (1/5)
Funny, I smoked a BRE May 19 last weekend and I thought it was burning great!

Looks good. Box code and date?

Played Cog Hill - Dubsdread - Course No. 4 this past week in Chicago. Amazing course where Tiger holds the course record with a 62. No idea how that was possible…

I will refer you to @GVan as he lived in Abu Dhabi for ~5 years.

New early 40th birthday gift for myself. Omega Seamaster Diver 300

19

Great looking Portillos cup!! And, love the work too...

What's the box code on that Monte PE?

@StogieSteve23 I thought it great! It was my first Mag 46 so nothing else for me to compare it to but... the burn was great and the flavors were very yummy (lemon zest at first then spices and earthy for the last 1/2). It probably helped that I set my expectations low too, ha!

I keep reading more and more positive things about this stick. Your comment pushed me over the edge, ha! I just placed my first Trinidad order! I thank you! My wife hates you... sorry...

I will 2nd @NicPac with The Course Called Ireland and The Course called Scotland https://www.amazon.com/Course-Called-Ireland-Search-Country/dp/1592405282/ref=sr_1_1?crid=XAEAFUL438QU&dchild=1&keywords=a+course+called+ireland&qid=1615151363&sprefix=a+course+called+ir%2Caps%2C345&sr=8-1

Steve - I received the same box today (BRE NOV 18). It does look and smell amazing! I am going to smoke one ROTT tonight and see how it goes... I'll be in touch!

Nice review @Kaptain Karl! Did you dry box this stick or smoke it right out of the humidor? I have a similar age box and I may need to give one a try!

Is it weird that I get anxiety when I view your photos?! I fear your going to lose your stick over the edge! Hope you enjoyed it!

https://www.wsj.com/articles/a-2-million-cigar-lodge-in-the-backyard-you-must-be-blowing-smoke-11612459852?mod=hp_listc_pos1 $2 Million Cigar Lodge in the Backyard? You Must Be Blowing Smoke In Glencoe, Ill., Andrew Berlin built a 900-square-foot outbuilding where he could enjoy his favorite cigars. By Alina Dizik Feb. 4, 2021 12:30 pm ET Andrew Berlin can't recall the exact moment when his idea for a simple screened-in porch became a less modest endeavor. But two years and $2 million later, he is enjoying his own elaborate retreat on his property. The Glencoe, Ill., resident spent years looking for a way to enjoy his favorite Cohiba Behike cigars in the midst of winter. His main home—a 10,100-square-foot 1928 English Cotswold cottage—didn't have the necessary ventilation. Neither did his guesthouse, which is also on the 4.9-acre property overlooking Lake Michigan on Chicago's North Shore. He briefly considered a separate greenhouse in the middle of the lawn, but worried it would block the views. Mr. Berlin was most intrigued by the idea of building a small lodge at the edge of the property that could sit almost directly above the lake and take advantage of unused waterfront space. "It's a grand example of scope creep," he says of the much-expanded plan. Mr. Berlin, 60, is the retired chairman of a namesake global packaging company and a part owner of the Chicago Cubs. Chicago-based interior designer Bruce Fox took on the project. He focused on creating a masculine entertaining lodge, blending sought-after antiques with modern elements, and hiding a top-of-the-line ventilation system in the 18.5-foot sloped ceiling.