 Posts

585

Joined

Last visited
Recent Profile Visitors
The recent visitors block is disabled and is not being shown to other users.
KCCubano's Achievements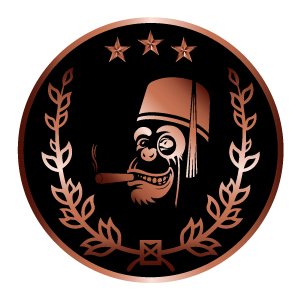 Campanas (3/5)
I had EMA 08 box as well that I bought from Czar. Superb. Sadly long gone.

I received a couple of freebie Caballeros along with a order of Petit Royales last year. Shockingly good for a JLP.

Agree John. I have had some stellar boxes over the years. The worst have been my LGR late 17s. Not the typical Principe flavors at all. Very bland. Doubt they will ever improve

I move all CP sticks to old SLB. I even do it with dress boxes on occassion. Took 4 boxes of RA Superiors and moved to old Punch SS2 SLB Cab

Had two boxes of the D. My first box was spectacular which led me to purchase another one. Box #2 had very thick wrappers that would not burn if doused with a gallon of Coleman fuel. Really got me off EL's.

I have that same box code. Excellent sticks

Nice review. I bought a box of 19s a couple yrs ago last one I tried 6 months or more ago was excellent. The first two from that same box were ok but nothing special. Think will pull one out tonight for game 6 of Stanley Cup finals to see how they have devloped.

This was perhaps the toughest of the Matchups for me. Both can be superb when at their best. For me a great Monte 2 nudges out a great D4. I did go D4 just due to overall consistency

Nice review! I bought two boxes from Czar when they came out. All gone now but I felt they were the best JL I had smoked. Was also a fan of JLPC

I was just recently checking out vendor prices from an online shop I haved used in the past. $700 for Panatelas!!

Glad I have a few full boxes left as well. Even happier all were sub $250

I have seen a couple games when on ESPN. Yeah definitly a long rebuild. I like Ross and hope he survives it

Havent really followed Cubs this year although they are my fave NL team. Their record almost as bad as my Royals!