 Posts

634

Joined

Last visited
Recent Profile Visitors
The recent visitors block is disabled and is not being shown to other users.
KCCubano's Achievements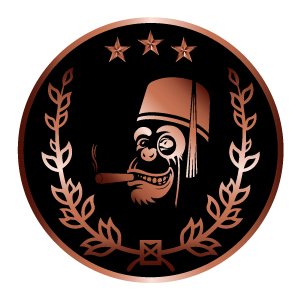 Campanas (3/5)
Classic. My older sister played it over and over. He was in Kansas City a few years ago and regret not going. Everyone said it was a great show. 9/10

Very hot and humid in KC. Heat index currently 108. Had a fantastic HUHC from a box I just cracked open LGR ENE 19. So glad I didnt break into them earlier. Ran a few errands this afternoon and plan on watching Royals Red Sox here in an hour or so. Nothing tomorrow except laundry, work out and cleaning.

The OSU 02s were the best Ive had. Perfect construction on every stick. Wish I still had half a dozen or so left as they had some major legs for the long haul. All other boxes I have purchased since were very good but nowhere near the level of those 02s.

He didnt make the roster when we won WS in 2015. Too many good players ahead of him. Many lean yrs in KC ever since. Always liked him so will be cheering on Toronto from here on out. At least in the AL

Totally agree on blend change. I have a few boxes of 19s and going to see how they progress. Every time I have one I think to myself they need a ton more age. Reality is I am comparing them to 15-20 yrs ago. Time will tell.

He had made a comment at the time of the Toronto series he would consider getting the shots if he were traded to a contender. Two Hit Whit had been a long time Royal and fan fave but this comment really cheesed our GM. One has to wonder if he was shopped there on purpose.

You must be up north in the Land of Sky Blue Waters!

Whats everyone think of all the trades? Here in Kansas City we were amused that Whit Merrifield was traded to Toronto. When Royals went to play Blue Jays in July he was 1 of 10 players that didnt make trip as not vaccinated. He wont have a choice now!

Im a huge fan as well. Really like the blend. At times I want these over Monte 5

1

Nice review. Have same code and all duds. Bought many boxes of them over the years that were excellent so it wont deter me. It happens

I have one 97 left in singles drawer. Still very dark and oily after 25 yrs. Looking for that very special occasion to burn it!

Nice review! Reminds its about time to revisit my 2019 Cab. Dont recall the month or code but last one I had was excellent.