Posts

122

Joined

Last visited
Recent Profile Visitors
The recent visitors block is disabled and is not being shown to other users.
vhampl03's Achievements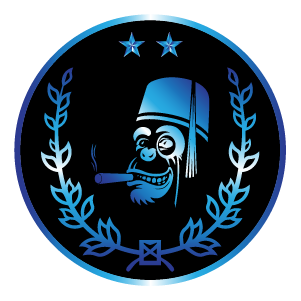 Marevas (2/5)
Fincato in Rome is great. JJ Fox in London outstanding - like those guys a lot....although very expensive. The Ritz in London has a nice smoking lounge, although smallish selection (and annoying dress code).

"I'm not one to complain" -Ken That made me laugh out loud great review guys....love watching these

Do we know anything about the Cohiba besides size (blend, etc)? What's shape is a Placeres? 5.19 inches and 53 mm....not sure what this adds to the line....robusto gorda?

Is La Trova considered a LE? Have a box and planning on trying one in a couple weeks. Worth the premium for those who have tried?

Anybody have a feel for SW pricing? Thanks

I will echo what many have already said - it's a wonderful, tasty cigar - stronger than a CoRo and lasting longer than the avg PR. Expensive but not outrageous for a treat yourself smoke. My favorite at the moment.

Nice review and great dog!

Appreciate it much....really enjoy your reviews!

Anyone have an idea when we might see SW offered again? Love all Upmann and excited to get a box at some point. Thanks all.

Hey - I'm willing to pay for one (not having won anything and all ). Looks very cool and would love to represent!

So if the Canadian govt forces cigar smokers (effectively) to buy online, in Cuba, etc, aren't they going to take a hit in tax collections? Not sure how this makes any financial sense (since we know despite their moralizing that politicians do care about the cash...)

So the box code is not available or just not on the box? Does pp mean you're buying cigars without knowing anything about age and factory?