Posts

593

Joined

Last visited
perfectform's Achievements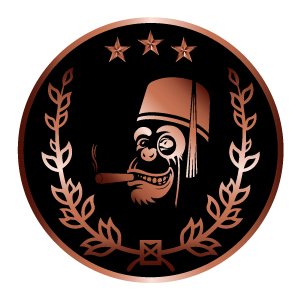 Campanas (3/5)
Michael Bay is King of the Hacks. No thanks.

Round 2 at Casa Fuente. Edmundo and another mojito. Life is good.

I'll be there on Saturday!

Oh yes, there definitely are cigars worth over $20. A few off the top of my head that I've smoked. Bolivar Especiales No. 2 1492 ED 109 Davidoff No. 2 A variety of aged regular production. My first Diplomaticos No. 4

Zacapa XO Close second is the Diplomatica Reserva Exclusiva...

Don't forget Cascade's awesome stuff!

Disagree with Monte 2&4 completely, from my experience. I think people just say these cigars because everyone else does. Then again, I may just be lucky. :/ Worst blind box I ever had was SLR Serie A.

Almost done with season 4 of breaking bad. It's getting up into The Wire territory. Amazing show.

Yea baby! Got a 54 going now! Congrats to you fellow 12! Nice touch with the Louis tres. Enjoy!! Go Hawks! Sent from Skynet using Tapatalk

Legion of BOOM!!! Couldn't have dreamed up a better scenario! The hawks deserved this win. Congrats to Seattle and all of the 12s out there! Celebrating with a behike 54. Absolutely ecstatic! Sent from Skynet using Tapatalk

Need to see WOWS and Dallas Buyers Club. I'm actually a huge fan of Dicaprio's acting talent and would like to see him nab a statue. I wouldn't be disappointed to see Bale or even Mcconaughey win to prove he's an actual actor, lol. Leto winning would be a huge acting comeback for him after such an extended layoff. Looking forward to the show...

Thought it was great. Phenomenal ensemble acting effort, just terrific. David O. Russell finally has found Bradley Cooper's talent with Silver Linings Playbook and now AH. I'll admit it did seem to run longer that it's actual time, but I didn't mind too much. My fiancee had too high of expectations going in, and was thusly disappointed. Seems to be the favorite for Best Picture no? Maybe neck and neck with 12 years. I'm really interested to see Dallas Buyers Club to see how the Leto/Mcconaughey performances stand up to Bale/Cooper. Should be a fun Oscars.