Posts

783

Joined

Last visited
FireDigger's Achievements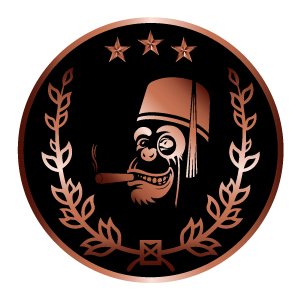 Campanas (3/5)
For those who did not see the 2022 Fantasy Baseball thread, we are looking for one more in our league. Please take a look at the settings and buy-in to see if you are interested. Thanks!

Update: We have 11 teams and looking for one more. If you are interested, please contact me. Our live draft is in 10 days. Thanks!

Was this on NPR? I heard the same piece. One of the people discussed to play Don Corleone was Laurence Olivier. Supposedly, this news really pushed Marlon Brando to take the role.

Hi everyone, We have a fantasy baseball league that started in 2008 on the Cigar Aficionados forum where each member put in a few sticks with the winner taking the lot. Since then, the league has evolved to a private cash league that costs $51 ($50 to the pot and $1 to Yahoo!) with the top 3 and regular season winner splitting the pot. Right now, we have 7 of 12 members paid, 1 empty slot, 1 unresponsive member, and 3 others who have not paid, but likely will do so. That means we have between 1-5 slots available for new comers. If you are interested, please post here and I'll send the invitations accordingly. Here are more details of the league settings. Thanks! Draft Type: Live Standard Draft Draft Time: Sat Apr 2 7:30pm CDT Live Draft Pick Time: 1 Minute Cash League Settings: Entry Fee: $50.00 Payment Deadline: Before draft Number of Teams: 12 First Place: $340 (56.67%) Second Place: $150 (25.00%) Third Place: $60 (10.00%) Best Record: $50 (8.33%) Max Teams: 12 Scoring Type: Head-to-Head Player Universe: All baseball New Players Become Available: As soon as Yahoo adds them View List of Forced Players Max Acquisitions for Entire Season: No maximum Max Trades for Entire Season No maximum Trade End Date: August 11, 2022 Allow Draft Pick Trades: No Waiver Time: 1 day Waiver Type: FAB w/ Continual rolling list tiebreak Waiver Mode: Standard Allow injured players from waivers or free agents to be added directly to injury slot: Yes Can't Cut List Provider: None Trade Review: League Votes Votes Required to Veto: Default Trade Reject Time: 2 days Post Draft Players: Free Agents Max Acquisitions per Week: 7 Min innings pitched per team per week: 40 Weekly Deadline: Daily - Tomorrow Start Scoring on: Week 1 Playoffs: 8 teams - Week 21, 22 and 23 (ends Sunday, Sep 25) Playoff Tie-Breaker: Best regular season record vs opponent wins Playoff Reseeding: No Lock Eliminated Teams: Yes Divisions: No Make League Publicly Viewable: Yes Invite Permissions: All Managers Can Invite Send unjoined players email reminders: Yes Roster Positions: C, 1B, 2B, 3B, SS, OF, OF, OF, Util, SP, SP, SP, RP, RP, P, P, P, BN, BN, BN, BN, BN, BN, IL, IL Batters Stat Categories: Runs (R), Home Runs (HR), Runs Batted In (RBI), Stolen Bases (SB), On-base + Slugging Percentage (OPS) Pitchers Stat Categories: Strikeouts (K), Earned Run Average (ERA), (Walks + Hits)/ Innings Pitched (WHIP), Quality Starts (QS), Saves + Holds (SV+H)

Let's guess the next stretch goal. I say an 8 x 10 pic of Ken signed with XOXO. 😍

Everyone, you know what to do!

11

Not a single mention in this thread, interesting. Doesn't mean it's bad, maybe just not much in quantity? https://www.friendsofhabanos.com/forum/topic/150834-from-your-2021-boxespost-the-code-of-your-top-3-standouts/page/2/

I think ideally, all of us would like two copies, one for reading and one for collecting. I think there's a collector side to all of us here. I remember visiting the LCDH in Cancun and seeing a copy of the MRN book in shambles due to how often it was read by patrons of the shop. Part of me was at peace since great books are meant to be read, but part of me was in pain to see the book in disarray. For this, I only have the means for one copy. I guess I'll have to put on rubber gloves when I read it.

Could we get your autograph as well Trevor?

The price is not bad considering by November 2022, the price we pay now would probably only be good for a box of Por Larranaga Montecarlos!

I just pledged as well, Collector's Edition! Will be spreading the word too. Good luck to us all!

His name is Robert Paulson...