Posts

216

Joined

Last visited
Profile Information
Location
Interests

Really good whiskey, cigars, cooking, quality time with my family.
RicoIsHere's Achievements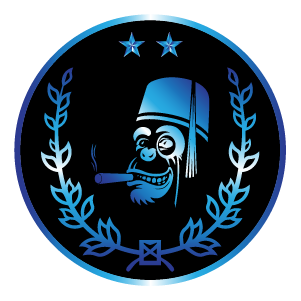 Marevas (2/5)
Happy Father's Day to all dads. Frapin Cigar Blend

A pretty good read on today's whiskey hunters in search of the unicorns https://thewhiskeywash.com/lifestyle/enough-with-the-bottle-hunting-just-drink-the-whiskey/

Well my latest purchase got lost...in one of my humidors. Since I do a spring inventory before humidity rises, these are most of my CCs purchased over the past year. I have one more humidor left, it has stogies from all over.

Tonight's drawing is a jewel, Aberfeldy 24yo "Exceptional Cask". Haven't tried it yet, but after a meal of blackened rockfish and spinach I'll get back to it!

Forgot to put up yesterday's dram. Last night's sipper is Kilchoman's Single Malt, US. batch No. 6. Now I do not like peat, however this was finished in bourbon barrels and sherry casks. It's finish didn't remove the peat however it gives it a sweet middle, with a vanilla finish, and no peat. I'm still not a peat fan but this is a good Whisky!

Since we're still in this pandemic, I won't be able to celebrate my birthday with my brothers in arms like I have in the past. Well I'll still make the best of it. I decided enjoy a different, unique spirit the week leading up to my born day. I was hoping to pair the selected spirit with a different stogie, but can't do that today. Anyway the first bottle I'm opening is Chairman's Reserve Single Cask Rum (135 proof) 21 years old, from Saint Lucía. The first sip was like sipping hot molasses, honey, leather, tobacco, and just a little smoky. I will have to pair this with a strong spicy stogie!!! I added a few drops of filtered water and it makes a huge difference. More flavors, and a really good sipping rum. Hard to believe straight at 135 proof it didn't skin my mouth. Highly recommend!!!

Going through tastingbook.com and saw a familiar face. i have enjoyed a few of the Penfolds Ken recommended. https://tastingbook.com/pro/ken_gargett

I did speak with Matt a few weeks ago and he referred me to Aristocrat since all I want is the Thermal cooler. Great guy!!!

I may be able to convert the PDF to JPG format, but it may be a challenge to have all the pages in one file. Disclaimer - I'll give it a go after happy hour….

Using sensor push in two humidors with no issues. Since Amazon Prime Day starts today I'm going to try Govee in a new humidor and test it for a few months.

Celebrating this anniversary with Macallan Rare Cask for me and Opus One 2016 for the wife. If my wife has put up with me for 24 years she deserves a case of this!

Trying the heavily scorched Ardbeg with a Partagas Capitol. This should be interesting because both are very spicy and heavy bodied.

Interesting, the Avallo humidification system is better than the Aristocrat. I'm in the market for a humi system for my built in, and I'll have to look at those.