Posts

640

Joined

Last visited
Thirds's Achievements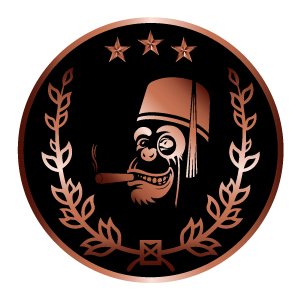 Campanas (3/5)
No worries on my end. Congrats on being the better price speculator. 😉. No regrets. Glad you enjoyed your return send.

I kindly thank you for this trade! I have two left and loved each one of them. 😉 One man's trash is another man's treasure. I ❤️ ERDM Choix.

I think Casdagli and Lampert are some serious winners in the NC category. They've quickly become two of my favorites. Byron is exceptional as well.

Traveled through DOH in 2020 - underwhelmed by the duty free at that time. If that's your primary source, I'd bring your own. Anything is possible but I can't imagine it having improved much in light of the supply constraints.

Been waiting two years to land these. Box code BST OCT 21

Big fan of the Haut 10, Villa Casdagli, traditional Casdagli line, Casdagli DOTW Wide Churchill…they've become a favorite line. I never shun a Davidoff or Arturo Fuente. Big fan of most Byron - especially the Poema. LH cigars are very good. Too many to list but these come to mind.

2014 JLPC. Ugly as can be but a stunner of a smoke

10

I received a couple new boxes of VR Unicos with the box getting a facelift (can't take credit for the picture…pirated off the net). They now have yellow on the packaging. It's given me hope that the brand may survive and hopefully expand once again. Give me a regional VR Don Alejandro and I'll max the card out to go deep.

If you find yourself with an hour to burn, you might enjoy this update from SimplyStogies podcast with guest Nick Syris of LH Cigars. I went to Cuba with Nick in 2020 (I'm one of the guys that smuggled back suitcase+ Worth of cigars he references…lol). He describes his recent trip to Cuba in simple terms, some of the confusion that exists in light of the currency changes and the challenge faced by the Cuban people to recover. https://simplystogies.com/podcast/episode-78-the-cuban-sub-series-cuba-now/

Did anyone grab the bamboo cover version? I'd like to see the finished product. I opted for the other version pictured above my other members. If you have one, please post it up. Thanks I'm advance.

I've been lured in for at least a box on each of these pictured (much deeper on the RAs) and have to say that each of the cigars are quite good, with the notable exception being the JL LCDH 150th. I haven't had the chance to smoke one yet as the box just recently arrived and are still napping. I'm a big fan of the Monte and RA LEs, pleased with the QdO. The presentation in the RyJs is truly stunning although my first few examples were underwhelming. I think of the bunch, they need the most time down to shine In conclusion, I'm a fan if the elevated presentation is indicative of premium content contained within. From a sheer marketing perspective, I'd say they've accomplished their objective successfully with me. I also suffer greatly from FOMO and a ridiculously crammed Cabinet of cigars that I might not smoke in my lifetime (but at least the option to smoke them is there)!