Posts

508

Joined

Last visited
Recent Profile Visitors
The recent visitors block is disabled and is not being shown to other users.
Cairo's Achievements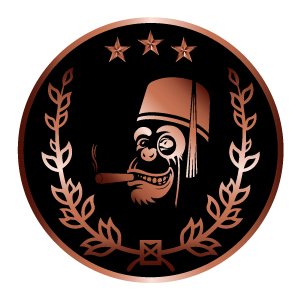 Campanas (3/5)
I still have some of these (NCs) around for that mooch "special occasion" 😀: https://cigar-coop.com/2011/03/cigar-review-berger-argenti-mooc.html

Wonderful movie--created one of my favorite memes--Ludicrous Speed:

Yup--agreed. If Stanton could actually stay healthy for a whole season he would prove that he is the most dangerous hitter in baseball. He is very streaky which is why he needs to stay healthy for a long stretch to show his true talent. Stanton can be totally fooled on a pitch and still hit check swing homers--off the charts amazing.

Good advice--but don't forget about them and keep any around after fifteen years (like I did). They "lose it" at that point. NCs that are solid at year ten to fifteen are Illusiones, El Rico Habano and 601 Greens.

I have a 2014 box that has been very inconsistent. With the good ones I found out exactly what they were trying to do--classic H. Upmann wonderful taste--but unfortunately less than half that I have smoked so far have met that standard.

I always keep cello on my NCs because some wrappers (Cameroons most especially but also some Connecticuts) can get very delicate after years of storage--don't want to damage them when pawing through them.

Hey--back again. If you scroll down to the bottom of this thread you can see a legit version of this: Note the date code: UAO Jul 19--and as you say these were first released in 2018. So--I agree that the 2014 date means that your box is probably fake.

2

The Davidoff Colorado Claro fits my taste more than the Grand Cru--worth a try for anyone who has not had one.

Thanks for the info. If you search the web a bit you will see that Panama has long had a reputation as one of the primary sources for fake Cubans.

Do you want to tell us more of the background--perhaps what city/country you were visiting when you purchased these (without actually naming the vendor--house rules) ? The fakes are getting better and better, and we all can learn from each other what is happening out there.

Sure--the gold Taino head should be perfectly centered on the white background. Like this: https://www.cubancigarwebsite.com/brand/cohiba

The Taino heads are really off center--both on the box seal (the worst) and individual cigars. That would have scared me off if I were buying on site.

I am a Yankees fan and I am stunned at their amazing start--they obviously had the talent to contend but there were weaknesses that could have burned them. Several lesser known players have stepped up and contributed just enough to steal some extra games here and there.

I have smoked a couple--that is exactly correct. Tabernacles are much better imho.