 Posts

661

Joined

Last visited

Days Won

1
Çnote's Achievements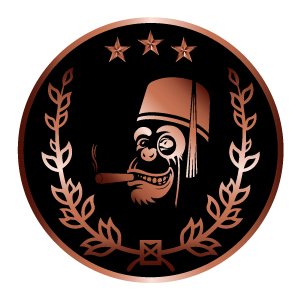 Campanas (3/5)
The more I shop NC and look at 2424, this is about right. CC minutos and PC are still the better value IMHO, but it's alot of sticker shock, especially as brand name NC have not seen the same increases.

This one was sitting as a single and had been dry boxed.

My good oil is patience. I got a 5er of these in trade to see what the fuss was about 2 years ago, they've come around to the caramel cocoa that is so often whispered about. I'm happy to have a full cab of these that I'll get into at some point next year or so. I've personally noticed that I've slowed down on my consumption of cigars, certainly as I am spending too much time concerned about what and how to restock my collection. A cigar like this takes away such worries and is a reminder to be patient and be aware to what opportunities are to come next. 9/11, ugly but smoked great

These are pretty good, especially for RP, but @5thStarChicago has a store exclusive Hamlet that is very good.

In 2008-2010, it cut both ways for my business. As I remember, we only had a few dozen cases of truely fine wine and it went very fast. We were able to supplement from other markets that had unforseen surplus, that went fast too. What was lost was all in the middle, and what I had personally spent 2 years building up, but we pivoted down into other regions for a couple years and built frankly a better base. I think the trend will be bigger Cuban cigars for bigger dollars, with Cohiba raising all the boats, and Trinidad will benefit the most. They'll position it as the the real connoisseur smoke, and it will sell right after the Cohiba. I wish it was different, but look at 1er Bordeaux, GC burgs and marquee champagne. I remember DRC assortment for $3k and that being expensive. Cristal for $150, DP for $95. I distinctly remember selling 1985 Salon for $150 and ppl saying that was far too much for champagne, ha!

I can concur. Maybe more bottles sold, as affordable luxury intoxicants are a complex beast, but a tier or two down. Cava and prosecco over champagne.

Picked up a 5er of these end of last summer, last one I can find and i can't remember smoking one; I'll blame cigar gnomes, Tatuaje is pretty popular at the B&M and I usually throw NC around to be that guy. Starts much punchier than I would expect for a Connecticut wrapper, tries to be creamy but there's too much pepper. About an inch in this dissipates enough to taste some nuttiness, but it's still quite peppery. After ashfall the pepper comes back in full force, to the point that I set it down to cool off... I've gotten too used to CC, I'll be smoking NC for the foreseeable future while the new pricing plays out. I have at least 2 years of NC stock on hand, plus what i buy at the lounge, I have no fear of running out. My CC stock needs time to come around anyway. I give this another inch or so and am rewarded with some mellow citrus peel and creme, before the blitzkrieg of pepper starts again. I figure I'm just smoking too fast based on the cone of ember that has formed. I get real slow and the pepper mostly dissipates and a nice sourdough shows up. This could just be a Partagas! Too bad I'm not a party fan... The final 3rd mellows out quite a bit, but I've been letting the cigar rest on the ashtray between each puff to smoke as slow as possible. As long as it's cool, it shows a creamy nut butter, almost custardy smoke. If it gets warm, the pepper comes back in full force. 6/11, almost too great a construction, big full flavors, just not my cuppa tea with maintaining a cigar in the dark watching hockey.

I have had aged 1964 and 1926. As they are rolled from older tobacco, they don't need say 3 years, they can get super mellow. It's to each his own. I'm not a fan of aged 1926, 1964s are ok. I wouldn't age Liga#9 but T52s can benefit. Like in CC, it's all about you.

What size is showing off the flavors you describe???

Caldwell Long Live the King.