Posts

1,439

Joined

Last visited

Days Won

1
RDB's Achievements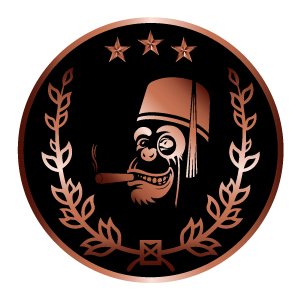 Campanas (3/5)
Really nice cigar. I've experienced a lot of variation between boxes, and huge impact of wrapper shade. I'll miss them when my current stock is gone. Perfect size for me.

This is just teasing. I have about 3/4 of a 2019 box left and that is probably my lot given almost zero availability now, and new pricing if they ever return. Wonderful cigar, now reserved for very special occasions.

Basically sit back and relax, the sky is not falling in. Smoke your stock if you can while things get better. Look for value in the portfolio in the meantime. Prices are not going to improve.

I smoked this BRO ENE 19 example in my garden today. The whole box is quite dark for Choix Supreme, and the opening half inch was pretty unexciting, plus a bit reluctant to burn. Like the old joke: "The food here is awful!" "I know, and such small portions!" Then around the one-inch mark it sorted itself out completely, and became a rich but complex herbal delight. Mid bodied, tons of flavour, obvious legs for ageing. Nothing like Cohiba: no overt sweetness, let alone the citrus liqueur of a great CoRo. But a fine smoke.

My ROP APR 21 box has been honing my perfecdraw skills. When they smoke, they taste delicious. But the consistent construction problem is ridiculous.

Really great! Love the snakeskin. Bet it feels really good in the hand.

Definitely one of my favourite robusto / #4 sizes smokes, along with PSD4 and Romeo Ex.4. Really interesting, complex flavours. I have a wonderfully rich box of BRO ENE 19 that I am looking forward to watching evolve.

Last from a 2015 box of very light-bodied PSD4s. This one was fairly firmly rolled and burned brilliantly: great clouds of mild smoke. Nice after along day.

Monte 2 SMA NOV 18 - excellent smokes

I could go a really long way with just these, one of the Montes (#1?) and a Partagas (D4?).

So here's my smoke from today: OER JUN 21, first of the box. Isn't it purdy? Beautiful roll, lovely rosado wrapper. Thank you @Elpresidente. This is on the intense side of Romeo. More Middle Eastern spice and a sense of richness than the classic sweet red fruit. Harissa! Chilli and rose petals. Over medium bodied. I would like ten boxes of these, please.

This has inspired me to make the first test of a box OER JUN 21. Shall report back later.

If you are not certain about the seller, don't do it! It's an unusual thing to fake, but why take the risk?

Welcome @Aznyse1. Do introduce yourself in the new member forum. This is a great place, be nice and share your enthusiasm and you'll get a lot out of it. There's a huge amount in old threads, so the search function is your friend. As for fakes - buy the seller. Hint: use 24:24 and you can't go wrong.

A CoRo TSM FEB 19. The classic orange liqueur Cohiba experience, sweet and rich and ridiculously refined. And in the sunshine with my mum, which always helps.