Posts

24

Joined

Last visited
Profile Information
Location
Interests

Cigars / Travel / NYC / Rooftops
Recent Profile Visitors
The recent visitors block is disabled and is not being shown to other users.
nealnyc's Achievements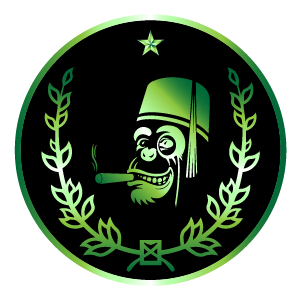 Perlas (1/5)
Where I live (NYC) everyone uses the apps. It's turned into the way most people meet the opposite sex. The good - you can meet people you would otherwise never run into in your life The bad, you will meet people you would otherwise never have met in your life (and that would have been a good thing) But overall I think the good way overshadows the bad. I have met some real gems on there.

If you can make it happen I will be there. Good luck. HA

How is next Tuesday the 2nd at Carnegie Club? Does that work for anyone? Just trying to make this happen...

Wow, good call. I will separate them tonight when I get home. Thanks for the heads up!

I didn't see them, but I wasn't necessarily looking for them. I did ask what RE or LE and this was all she showed me. Maybe they were gone. I loved the city, and they had some decent smokes. I call that successful!

In some parts that is a close representation actually. HA

Old post but after smoking some Petit this week have to say they are almost worth the $. Almost. Bought a box a while back in a moment of weakness.

All the newer boxes I looked at had a warning label over the dates which was a pain to try and remove. The older boxes did not.

Just returned from 12 days in the Balkans. Started in Bulgaria and traveled through Macedonia, Albania, coast of Montenegro and finished in Dubrovnik. I do love the Balkans - great food, great people, and great smoking laws. I went to the LCDH in Sofia (inside the Intercontinental Hotel). Decent selection, not great. I picked up the last couple of Bolivar 681 RE Bulgaria they had. Also picked up a couple of Ramon Allones Terra Magica Adriatico release 2016. They had some really aged Monte Open, but I will leave those for someone else. Also visited the LCDH in Tirana, Albania. This is inside what used to be the Sheraton, now the MAK Albania Hotel. They had two boxes brand new of the Bolivar 681 regional edition for Bulgaria 2011. I grabbed a couple of Romeo Capuletos EL 2016. They had half a box left. As for regular stock they didn't have anything great.

11

Maybe we should re-poll with two dates and see where that lands. The last poll is outdated as 4 people voted 9/20.

I'm in Europe for those dates. Here the week of the 24th or first week of October.

I'm in. Carnegie or Soho both are good.

I'll do that for sure. Good to see some positive feedback. Thanks! Sent from my iPhone using Tapatalk

Have been thinking about going to ULA when I head back to China this fall. Seems to be a pretty amazing place.