Posts

172

Joined

Last visited
Recent Profile Visitors
The recent visitors block is disabled and is not being shown to other users.
bmf30180's Achievements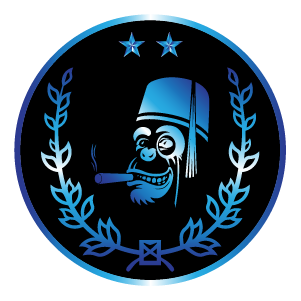 Marevas (2/5)
Here are a couple of my dad... Aka 'the Havana Mule'

10

So, who has flights booked? I have flights for Nov 27-Dec 2 that I booked back in May. 2 of the 4 of us on the trip have backed out (wisely perhaps). But, I'll likely put caution to the wind and give it a go.

That was my thinking as well. I spoke with my friend in Havana this week and specifically asked about currency. She claimed that bars, restaurants and the LCDH's still trade in CUC, and that people are buying USD for upwards of 1.5 CUC : 1 USD. I'll be curious to see the 'real' USD prices. I'm not exactly sure if she has the whole story.

Every Monte I have smoked this year from 18-20 have been outstanding. Everything from 1's, 3's, 4's and all the Edmundos. Something about them are just hitting what I am craving at the moment. Last year I was all over Partagas, this year it's all Monte. I just received a fresh box of 2's that I hope are equally delicious.

Those shoots in Argentina are something I'd love to take my son on soon. He's 15 and out shoots me something fierce.

I had a hell of an itenary for 2020. Mexico in February (done), Italy in March (exchanged for Egypt as things were shutting down in Italy, great decision), Peru and the Inca Trail in Sept (cancelled), Hawaii in 10 days (cancelled), Havana in November (cancelled). The Inca Trail has been rescheduled for Sept '21. Add in Havana a couple of times, and either Italy or Greece for post covid plans. Gonna try the American Southwest in a couple of weeks (Grand Canyon, Zion, Bryce Canyon, maybe a day or 2 in Vegas ) Looking forward to a reboot.

2nd cigar out of a 10 CT box picked up last November in Havana Cold Draw is perfect Aroma pre light: leather, honey, a touch of floral 1st third: Creamy on the Retro hale, maybe a bit of caramel. well below medium. Cream continues to build. Absolutely no edge to be found. Floral notes and an odd sweetness in and out 2nd third : Partagas spice begins to show, the sweetness is beginning to fade. Starting to approach medium. Burn is a bit uneven, but self correcting for the most part. Final third: Ash finally broke after 3inches. May have just touched the medium mark, still no edges to it at all. Creamy spice is still in the fore front, but beginning to fade back into the sweetness and floral notes that were present earlier I continued to smoke until I had about an Inch left and it began to get hot. The floral sweetness was just starting to return and I hated putting it down. Overall, I'd give it a 92. It was medium bodied to me, and it had to work to get there. I'll admit, I was a bit caught off guard by the floral sweetness in the first third, something I love. That's an anomoly for me when it comes to Partagas.

A very common sight in my part of the world ?

Fits in with 'stupid stuff you find on Amazon'

I think there are a few of us here in the Atlanta Area.