Posts

153

Joined

Last visited
Profile Information
Location
Interests

Smoking cigars, buying cigars, and currently learning to roll cigars, hanging out with my wife, going on mini adventures, texas holdem poker, would like to start a coin collection.
OllyBond's Achievements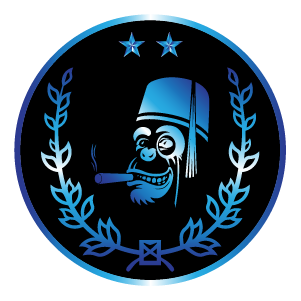 Marevas (2/5)
The one good thing about not smoking for a while, is almost every cuban I have has almost 90 days acclimatized. It does make a difference. This punch punch is great! How is that 30 year old cigar tasting? I used to have that dino ET lighter. Enjoy island life

Been way to long since I've come on to say hello, and see what everyone is smoking. First cigar in couple weeks. It's one I've been waiting to try for a while. Opus x forbidden x TAA. It was expensive, but I'm not dissapointed. Pretty awesome smoke. Otherwise, putting in an offer for our first home tonight, we hope they accept. Be good to yourself I agree

It's not the load that breaks you down; it's the way you carry it. –Lena Horne

Quite a transformation John. One time I shaved my beard and just left chops and a mustache. Yes I looked like a 70s porn star, but I thought it was cool. At any rate, my wife cried when she saw it. She likes my beard. Oh the battle of wife vs facial hair.

If your eyes are blinded with your worries, you cannot see the beauty of the sunset. –Krishnamurti

Nice, we have been house hunting ourselves. Hoping to find one soon so I can have a smoking patio or porch myself. Congratulations!

Been about a week since I got in the mood for a cigar. Tonight I chose a SLR Regios from sep 2015 which I got from the newbie boxpass. Man what a great stick. These are now on my radar for sure. Be good to yourself brothers!

… concern should drive us into action and not into depression. —Karen Horney great quote, I only wonder if this lady lives up to her last name. Haha

Nice, from what I'm reading, it looks like we lucked out.

So I drafted Bell this year in one of my leagues this year and was not fortunate enough to get connor off the wire. I traded him and Jarvis Landry to the owner of connor for DeAndre Hopkins and Matt Brieda. Would you have done the same? I'm happy with the trade, just wondering if any fantasy football players had any thoughts.

Well I was way off with my picks in week 1. Hoping to bounce back next week. Fun idea, and nice right up.

Remember your good memories, but live for today and keep the memories behind you. —Jodi K. Elliott

Had wisdom teeth pulled two weeks ago. Tried smoking a cigar on labor day and couldnt really enjoy it. This one is going down good. A 3 year old monte 3 from the newbie boxpass. Very nice stick.