Posts

183

Joined

Last visited
Recent Profile Visitors
The recent visitors block is disabled and is not being shown to other users.
Martin_F's Achievements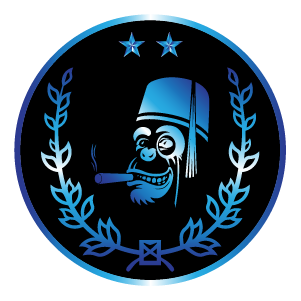 Marevas (2/5)
Austrian Airlines sells a 5er of RyJ Romeo No. 2 tubos in flight. They're cheap at 26 Euros, but that's the only cigars being sold.

Resting heart rate is 50, Blood pressure 108/72 in July. I'm a type 1 diabetic, so I'm no stranger to the doctor's office

I've posted this on here before, my top five would be: 1 Appleton Estate 21 year old ~$115 2 Diplomatico Single Vintage 2002 ~$80 3 Ron Santiago de Cuba 20 anos ~$110 4 Edmundo Dantes 15 anos ~$80 5 Zacapa Reserva Limitada 2014 ~$80 Interesting how Kirks&Sweeney shows up twice in the top 53. I didn't really enjoy their 12 year old too much for the price... And +1 on there only being two offerings from Cuba in the top 50. Not sure where this website is based out of, maybe availability could be the issue?

This picture was taken from the Spilter Knoll Overlook on Skyline Drive in Virginia. Below is the Shenandoah Valley. I was scouting for a nice sunset location. Unfortunately during sunset, there was a big cloud right in front of the sun. But I managed to get this shot 20 minutes after sunset. 3 frame bracketed exposure merged in Lightroom. I wonder why they are called "Blue Ridge Mountains"?

Finally got some pictures to post here. They are all from a recent trip to Bombay Hook Wildlife Refuge in Delaware:

5

I agree with the guys above. It works great. Just make sure to calibrate it at the RH you're planning on using it at. Don't use a 72 RH boveda to calibrate, if you're planning to keep your humidor at 65 RH etc. Other than this little hickup I'm really happy with mine.

Wait, 6x the sampler, or 6 cigars making up the sampler? or is this just a rhetorical question anyways?

From Austrian news site. Doesn't look good...

Take the bovedas out and add some "dry" pieces of spanish cedar. Watch the humidity go down and once you're below the threshold put the bovedas back in.

I just ordered two singles to give them a try. Now I'm even more excited to get them in!

My first Diplomaticos #2 from LGR JUN 17 It was a little stronger than expected and the burn a little funky, but still enjoyed it a lot.

Some people don't know what they got, or don't care. The earlier one on eBay looked like they were liquidating after somebody had passed. They probably just wanted the "junk" gone.

The new one looks even better condition. It was ar $250 last I checked.