 Posts

22

Joined

Last visited
About PSD4
Recent Profile Visitors
The recent visitors block is disabled and is not being shown to other users.
PSD4's Achievements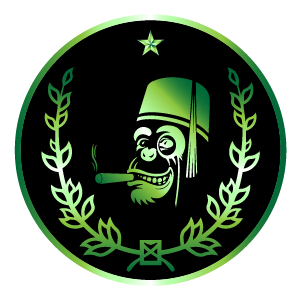 Perlas (1/5)
Henry Clay War Hawk for NCRW

Last night I smoked a Henry Clay War Hawk based on some recommendations in the NC thread in this community, and I wasn't disappointed! The cigar worried me at first, as the first couple retrohales felt like I snorted cinnamon! However the first third settled down into a really pleasant cinnamon, citrus, cream, and white pepper mix and stayed that way through most of the second third, when the citrus took a back seat (or rather jumped out of the car) to the creamy cinnamon which was the prevailing flavor through the end. The cigar, with the exception of the pepper blast at the beginning, was mild- to medium-bodied and full-flavored. It is a Honduran blend, and I will target to try some others based on how much I enjoyed the flavors of the cigar. I've seen several others recommend Honduran tobacco and it seems to be a good fit for my taste. My only complaints are that the pull was a wind tunnel at times with little smoke, mostly in the second third. Overall I'd give this stick about a 87 - and without the construction issues it could have been a 90! I'll be buying more.

Today my chocolate bombs, partially a gift for father's day, arrived. More importantly, my box of Connie A's, a personal favorite, arrived in great shape and smelling like heaven. It took me a few months of actively trying to get these at a reasonable price, and I am thrilled to have them in my now overcrowded NewAir humidor!

edited for typo! 2017 Bolivar Tubos No. 2 for C&MRW!

Yes I would say it's about as good as they can be! I was very surprised by it.

For my review I decided to bust out a Bolivar Tubos No. 2 that I procured some time ago (2017). Being a newbie to CC's at the time, I forgot to note the box code. I smoked the rest of them shortly after I received them but decided to stash one for a few years. I was not disappointed! The cigar was fairly straightforward in it's flavors, which were cream and leather with raisin and cinnamon rising and falling throughout. At one point I even noted bubblegum, but I think it was just the aforementioned flavors intermingling (maybe cream + leather + cinnamon). It was a solid cigar and much better with a few years of age on it. I'd give it a 90, which was a substantial increase from these same cigars four years ago (I'd rate those at about 83). While I love smoking cigars with friends, I enjoy just as much isolating myself with a good stick and listening to a live show from one of my favorite bands, which are The Allman Brothers Band and Phish. I also enjoy lots of other classic rock like Pink Floyd, The Grateful Dead, and The Doors, along with some active rock bands like Gov't Mule and Tedeschi Trucks Band. As for my favorite record/album, it is hands down ABB's Eat a Peach!

11

Pretty thrilled with the addition of these to the family courtesy of our gracious hosts - and I have officially been anointed into the SOR DIC club LOL. The Montes look divine!

I definitely agree that it is a rustic, no-frills type of smoke! I also like the idea of adding an age to the comparison - thanks!

Partagas Petit Coronas Especiales for CSSRW

To cap off my weekend I decided to smoke a Partagas Petit Coronas Especiales (MEP ABR 20). I was not disappointed! I would call the cigar full-bodied, and by the end of it I was quite relaxed! The flavors were great, albeit pretty straightforward. Partagas flavors were prominent, most notably coffee, chocolate, leather, and pepper. I did also get raisin at times, especially at the beginning of the cigar (I felt like it was replaced by leather as the smoke progressed. It was a bit tight on the draw to open, but by the end of the first third it really opened up). You'll notice a tear in the wrapper - embarrassingly that was due to a mosquito buzzing me, and in my attempt to smash it I managed to clip the edge of my table with the cigar. I was lucky the damage wasn't worse! Sometimes I oddly compare cigars to cars as a personal rating system. Cigars, like cars, come in all price levels and the quality of the vehicle often varies widely from vehicle to vehicle. This cigar had some minor cosmetic damage, but smoked well and had consistent flavors from a well-regarded brand. I would rate this cigar as a Toyota Corolla - a cheap yet reliable option within a premier brand (considering Toyota also owns Lexus). Definitely not a Ferrari (Cohiba Siglo VI), but definitely not a broken-down clunker. (Traditionally-speaking I'd rate this cigar around a 87 - very solid but the ceiling is only so high on these).

Hmm I'll guess Montecristo Double Edmundo

(HRBRW) H Upmann Connoisseur 1 BRE DIC 18

@havanaclub Ding ding ding! We have a winner 😁 H Upmann Connoisseur 1 - BRE DIC 18. It was a fantastic stick and has really improved since my last stick a year ago!

Both noted! I am going to wait 24 hours from the review time for all of the guesses then I will confirm!