 Posts

304

Joined

Last visited
luckme10's Achievements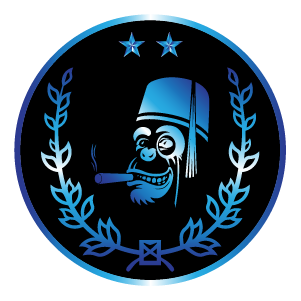 Marevas (2/5)
"Her father is never wrong." Best line. Here's a few more for you:

Cheese and Carmel Popcorn. That team that always seems to lose to the Cardinals. Those hotdogs that have salads on top.

Monte 2 Monte 4 BBF RASS PSD4 PLPC R&J Churchill Hoyo Epi 2.

Gotta blame that invisible hand.

I went flyfishing this weekend with a R&J Churchill. Doing both at the same time is a skill in itself. Do not recommend while stream fishing. Too many obstacles. Trying to tie tippet to the line is painstaking with 1.5 hands. Hands are trembling from the nicotine and the water. Cigar is soggy from holding in the mouth for too long. Wind causes uneven burns. Shesh, next time I light up, I'll be doing the sit on the porch with a beer approach. Fly fishing and cigars... that's one romanticised experiment I will not be attempting again any time soon.

Horowitz returns to Moscow after 61 on years. He died a few years later. Apparently Traumerei was what was played across the Soviet Union when Germany surrendered in 1945.

It's from Bioshock. Great game.

Current PSP/HQ. Since I'd probably get to it in 4-5 years after smoking through current stock with age on it.

Hard to say personally whether the prices have been climbing on NCs. Only have about 20 NCs left in my humidors. Maybe some padrons, some opus x. Not what I'd call value sticks. They were always not worth the cost compared to what you can find in cubans. Most of the time these days, I just don't feel like getting a pepper smack to my face.

Cigar: really spicy non cuban cigars. Fuente hemmingway. things: a5 wagyu beef. It's like chewing pure fat that eventually turns into a small piece of meat. Disgusting.

Smokngear travelling cigar case with perfecdraw. Giant stinky ashtray. The travelling case has been a godsend. Removable separate storage pouch to put lighter and cutter so it can't mingle with the cigar. Multiple zipper compartments and a magnetized back to put on your motorcycle, or in my case, the fridge. Not bad for $30 bucks.