Posts

122

Joined

Last visited
metro_habanos's Achievements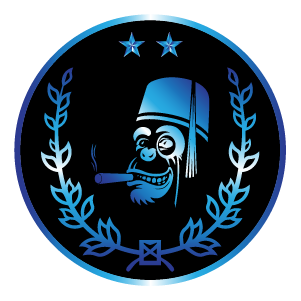 Marevas (2/5)
Being the firefighter I am, I see some stacks all the way to the ceiling. I'm retired now, no worries.lol.... I'd hate to see his insurance for this, that's a lot a smokes. How would I make up my mind, close my eyes, spin around and point. 😄 Oh, by the way, I came here for some post vaccine shot info....Not what I was expecting.

I can't wait for the new Montecristo Herederos release. Some aged H. Upmann Petit Coronas Behike any

Yes! Stay vary far away from instagram. I was taken for 1 grand. The "store" had others talking them up. So I thought, hey, if other shops are giving them props they must be good. I also say check reddit. That there is a good source. Good luck.

Now that I have been made aware of this I see them in old western tv shows.

That may be what is in the bottom drawer. Maybe a spring open type, push in to unlatch and pop out? Very cool item.

When I say 250 count, I mean something like this. My bad. I am talking box count.

What size are you considering as "Large"? 200 - 250? I'd like to see one that has pull out trays for open box's on the top 1/4, pull out bin's for loose cigars middle 1/4 with a drawer for cigar accessories such as punch's, scissors etc..., and shelves on the bottom 1/2 for storing and aging.

Public safety. At last count 87 boxes and a few hundred loose in 6 different humidors for the Cubans, non-Cubans, and brand. Usually have one a weekend with a different scotch each time. Looking for that perfect pair.

I read an article about that very subject an the Irishman. How some of the stars had specific cigars they wanted and that they had a hard time keeping them in stock. The article also mentioned that so many scenes had someone smoking a cigar in it that they had to have a couple of guys watching for continuity when a scene cut and when is started up again,making sure the cigar was the correct length. They even had to have the stand-ins have cigars. Just found the article. It is in Cigar Aficionado. If you are interested type cigars-in-the-irishman in your search bar and it should be in the results.

You break it open after you down a couple of glasses of Louis XIII Black Pearl Cognac that sold at auction last month for $13,500 plus fees.....

@Derboesekoenig Yea. I went back and read it again after I posted. Seen that they were just mentioned so I removed the post. Thanks...?