Posts

380

Joined

Last visited

Days Won

4
Isaac's Achievements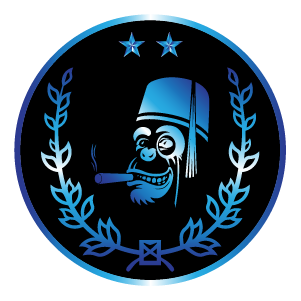 Marevas (2/5)
I went with the double torch and find the burn is a bit too broad. I should've done the single. Quality insert. I have been using it over the past month.

My lounge is still closed down. I am stocked up on cigars, so no major need to buy items. Their cigar stock seems to have been hit as well.

Very interested when announced

Im going to give another HUGE +1 for Jorge. He was instrumental in a pleasant stay while also dealing with Corona Virus fiascos. I wouldnt hesitate to use his services when the island is up and running again.

Literally just had Jorge drop us off at the airport. Most shows and activities are all cancelled with no future opening. Farms aren't really receiving clients as well. Just a heads up.

I'll just post on here. Anyone wanting to come to the island for activities should think again. We came down before the outbreak and have seen it devolve. We are flying out today. All major shows/tours are cancelled. There is no medicine, as usual. People are very hesitant with social gatherings. If you're sure you still want to come, make sure you bring any and all type of supplies that you may need including some masks for the airport. I would honestly cancel and pic another time when a stressed island isn't having to deal with more stress. It sucks for the people that are talking about the lack of tourists, but we don't want to spread anything that can shut down their whole system

2016 that had a very tight draw despite the perfect draw tool.

Has anyone ever submitted pipe tobacco to the study to see if perhaps this crystallization might be sugars?

No argument from me. All plume is mold per our forum. Now I know that as long as it has not invaded the foot of the cigar, a simple wipe should be good enough. This is where my topic comes in. Recently delving into the pipe world, those guys cant be convinced that plume is not a thing. My main concern, is if I do ever come across one of my sealed tins having crystals scattered throughout the tobacco, is it an automatic throw away? Most people that consider pipe tobacco as having plume are referring more to crystals that form on the tobacco, rather than the white powder.

The pics I've seen are interesting. While the wrappers are dark, they look pretty dry and a bit rough.