Posts

2,757

Joined

Last visited

Days Won

14
Ryan's Achievements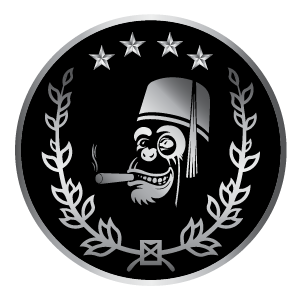 Prominentes (4/5)
The mushroom special in Bar Soriano in Logroño. It's the only dish they do. Fried mushrooms on a piece of bread with a shrimp on top, a "secret sauce" of butter, olive oil, garlic and salt. One of my favorite dishes in the world and 1 euro. This was last Sunday. Vaca Vieja (retired Galician dairy cow) with a local red in Restaurant La Teja, La Manga last night comes second.

Confirms what I have been told by many people in Cuba. https://havanatimes.org/opinion/living-in-cuba-a-surreal-chronicle-of-post-pandemic-times/ Here, an example of what one couple will go through. I've heard a similar story many times in the last 18 months. https://www.laprensalatina.com/couple-say-they-want-normal-life-that-has-eluded-them-in-cuba/

New prices now official in Spain. I've been here 2 days and have visited 4 cigar shops in Logroño and Teruel. No Cohiba (other than clubs and smaller) and no Trinidad. Monte No. 2 : €19.60, I'm seeing boxes of these around with a bit of looking. Serie D No.4: €16.10. Some 10 counts around and lots of 3-packs of tubes at a slightly higher price. More on the shelves here than last October, but not much more.

Depending on the source of your cigars, it would be useful for checking the warranty seals of any recent box. There are UV security features on all current warranty seals. Some of which have already been faked, see LordAnubis's post above. Regarding bands, I think Cohiba only for now but, especially given recent price increases, it would make sense for Habanos to start adding those features to Trinidad bands as well as Romeo Linea d'Oro and Monte Linea 1935 etc. It's probably a matter of time.

I use one of these all the time. Just over $7. Just the job. https://www.amazon.com/Flashlight-Blacklight-Flashlights-Scorpions-Batteries/dp/B09K7N3KMN/ref=sr_1_6?crid=10IY1RSBHB99U&keywords=UV+flashlight&qid=1654767946&sprefix=uv+flashlight%2Caps%2C167&sr=8-6 They are very useful.

I see the new Spanish prices are out. Cohiba Talisman: €200 each. Ouch. From €63 last week. Cohiba Robusto: €66. from €27.30 Siglo VI: €81 from €37.80 Esplendido: €96 from €43.60 Trinidad Fundadores (and Esmeralda): €65, from €17.70 and €14.90 respectively. Esmeralda up 336% La Trova: €79 from €19.40, 300% increase. The new Spanish Regional Diplomaticos has gone from €15 to €18. Lusitanias up 20% Still.. Ramon Allones Gigantes: €12.40, no change H Upmann Sir Winston: €16, no change Good luck finding those though.

Looks like somebody did a study. https://www.bloomberg.com/opinion/articles/2022-06-02/are-workers-more-productive-at-home?utm_campaign=socialflow-organic&utm_medium=social&utm_content=view&cmpid=socialflow-facebook-view&utm_source=facebook&fbclid=IwAR25AAvbubZVRDbViVgva3tanCIqS51ZtgsFvrrANSURAR_Haq2pCpyXm5g Worth the read.

Good info. In October at the Cortes Ingles at Placa Catalunya, the humidor in the basement was entirely empty apart from some Davidoffs. If you live in the area, there are two decent little shops in Roses. I found some good stock there in October. Tabacs Mendez https://g.page/tabacsroses?share Tabacs Expendedura No. 2 https://goo.gl/maps/jxndptNL3F9jVW8a6 Check out the Wine Palace up the street from this one. One of the best wine shops I've ever been in, anywhere. I'm hearing rumours of a LCDH coming to Ibiza soon. I was looking at getting the ferry from Denia to Ibiza later this month but can't do it on this trip.

Employees will work from anywhere just as productively if they care about what they do. What can be difficult is maintaining a coherent culture in a business/team/project. A sense of "team". Working separately can have the opposite effect. It's a hard thing to measure or put a KPI on.

Thanks John. I see the mention now in CCW. I had missed that.

A friend visited Partagas yesterday. Still quiet in the "galera", lots of upturned chairs. Masks finally came off in Cuba, just yesterday. Cohiba 55th Anniversary being rolled at Partagas. La Gloria Cubana Glorias. Packaging looks very similar to the Juan Lopez Selección Especial. The size isn't clear in the picture but it looks a lot bigger than the discontinued "Glorias".

36

After the fire near Havana last February, another one this time in San Juan y Martinez, Pinar del Rio. An area obviously known to many for some of the best export leaf. https://www.cibercuba.com/noticias/2022-05-29-u199894-e199894-s27061-incendio-consume-casa-escogida-tabaco-pinar-rio Details are scant in that article but I saw somewhere else a number of 30 tons of tobacco. 30 tons of tobacco could be up to 2 million large cigars. No reason given for the fire, but this being the second one this year in an escogido, it's possible that human error is creeping in with fewer trained staff working in the buildings. Piles of fermenting tobacco can self-combust, likes bales of silage, if the interior gets too hot during fermentation. Usually, very long temperature probes are shoved into the middle of the pile and if it is getting too hot, it gets broken down and rebuilt with the interior leave going to the exterior etc. If I was to guess, I'd guess that this operation is being neglected. Edit. Some more details here. https://diariodecuba.com/cuba/1653822333_39827.html

12

This little place had full boxes of H Upmann Mag 54 in October. Very near your hotel. https://goo.gl/maps/bjWSUvuw4HJHx46z6 Cava Fuster, well known Barcelona shop also near your hotel, had some full boxes of Lusitanias. The owner, Carlos Fuster, is not often there. https://g.page/estancfuster?share Estanc Duaso, a 15 min walk from your hotel. Another well known shop, the owner Jordi Duaso is normally there, he travels to Cuba a lot, fluent English. Not many full boxes in October but a good selection of singles. https://g.page/estancduaso?share Definitely book a visit to the Sagrada Familia. Well worth a look. There's a very nice little park opposite with a bar for a beer and a cigar afterwards. Also, Plaza Real, just off La Rambla, one of the nicest squares in the world. Not world-class food but a very decent dinner and people watching there. Weeknights are better, gets a bit messy with tourists on weekends. https://goo.gl/maps/o5bMBhjZ7WLFUrJs6 If you're going to the beach in Barcelona, this place was great for a beachside lunch. Some of the best beach food I've ever had and reasonably priced. https://g.page/shokobarcelona?share

Happy Birthday Di! Hope you had a good one!

Tabacs Catedral had the best selection in Barcelona when I was there last October. A google of this brings it up. Tabacs Catedral, Av. de la Catedral, 1, BAJO, 08002 Barcelona, Spain 5 minute walk off La Rambla. Gimeno (now Domingo) had very little, some boxes of Culebras. Duaso and Fuster the same. The airport, nothing at all. Having said that, the new Spanish RE is just out at €150 per box. Also, the new Tauromaquia with Manolete (it's a very nice image on that box), 10 Hoyo de San Juan for €250. Spanish prices are government controlled. I'm hearing the new price increases are to take place July 1st, the Cohiba robusto due to go from €27 to about €65. Good luck finding any Trinidad or Cohiba (other than shorts) before that. But you never know.