 Posts

36

Joined

Last visited
Dodgeski's Achievements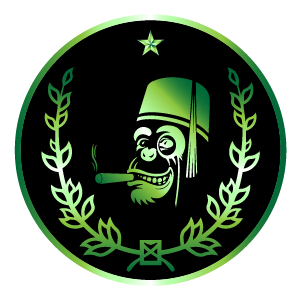 Perlas (1/5)
Tobacco vampires, their the worst kind.

I will be outside with inthestix if you don't mind. Again congrats on your new baby.

Man that is one beautiful looking humi.. Don't want to sound jealous but my hazel eyes are turning green just looking at it..???

Sad to see so many from that era are gone. Not days they think they have to be crude and obscene to be funny. RIP Mr Rickles and Thank you

Welcome Eric, from another newbie. Good luck and have fun.

Prez. Thank you not only for the great offerings but the lesson you teach on this great site. I look forward to a lot more of both for many years to come. Thanks again. Brian

I'm not trying to play a game, I'm just looking for the best smokes to start my cc adventure. There is no right or wrong. I am new to cc, haven't even smoked one yet. Just trying to figure out what to start with. Thanks Brian ?

Sounds like our cat Big Red, 29 pound pain in the rear.?

If you could only buy 1 box of cigars a year, what would it be? Would you smoke them or lay them down?

Thank you to all of you who built this great site to what it is today. Congratulations, and hopes for many more.??✌

Keeping you all in our thoughts tonite. ???

To all who replied, thank you for your time and answers. Brian

How can I know how big or what sizes the cigars are that are being sold? I'm used to buying NC from shops and catalogs where sizes are listed. Is there a forum on sizing like the one for the codes? Thanks in advance. Brian

Good sir you are not alone in the fear of electricity. I do not like to work with anything i cannot see but I know can kill me in a flash. I live in an old farmhouse (1880s) that used to have power to some wires even with the fuses out.