Posts

369

Joined

Last visited

Days Won

4
Profile Information
Location

Thunder Bay, Ontario, Canada

Interests

Stuff, cigars, other stuff.
Recent Profile Visitors
The recent visitors block is disabled and is not being shown to other users.
Arctic Dude's Achievements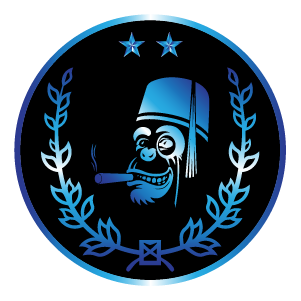 Marevas (2/5)
I've been using Cigar Register for awhile now @liquid360. Works just fine for me.

HapPy hApPY BiRtHDaY, DiAnA!! 🥳

I just bought a fancy new printer to try my hand at band making!! 😜 Next up…fabricating plexiglass topped boxes. My retirement plans are coming together nicely!! 🤑

I'm not suggesting that the prices on the beaches will increase. I'm just wondering whether Trinidad will join Cohiba as a preferred marca to counterfeit?

I posted this in the Suspect Cigar section, but thought it was worth a more general audience (please remove if redundant). I'm wondering if the recent price hikes (particularly with Cohiba and Trinidad) will lead to an explosive increase in the number of counterfeits flooding the market? Cohiba has always had more than their fair share of knock-offs, but will we see Trinidad become the next big marca to be exploited? And, if so, will Habanos S.A. need to work on creating more counterfeit resistant bands (what with all the fancy holograms and UV codes)? I look forward to seeing glass-top Trinidad boxes littering the beaches of Mexico and the Caribbean the way that Cohiba does now! Then, Habanos will really know that they've successfully managed to elevate then to luxury status! 😆

9/10…blew me away when I first heard it, and continues to do the same. Never get tired of this band.

Such a perfectly constructed bit of movie making. The tension is unbearable. 9/10.

I had already stopped buying with the plan to just enjoy what I've stocked up on. Now my new plan will be to start selling off all that I have once the price hike is in!! 🤑

Overall, I would rate this movie an 8/10. Much of it plays like it could be a theatrical production for the stage, with beautiful moments between many of the characters. Specifically, watching the scenes with Harvey Keitel and William Hurt are a showcase of subtleties and nuance in acting, with no need for histrionics and over-the-top scene stealing. Even the direction keeps things simple. The opening scene in the smoke shop, with William Hurt talking about the weight of smoke, has no need for the camera to jump around. Even though a few of the others characters speak, the camera is just fixed on Hurt while he delivers his monologue. It's all about the story telling (and in this film William Hurt's character, Paul, is a writer). In this time of comic book movies reigning supreme, it is nice to watch a film that's all about human connection and simple storytelling. My other favorite scenes in the movie are the scene where Paul (William Hurt) and Auggie (Harvey Keitel) look through Auggie's photo albums; the scene where Paul (William Hurt) tells Thomas (Harold Perrineau) about a skier who has a father younger than the skier himself; and the scene where Auggie shares a Christmas story with Paul.

William Hurt…such a great actor in a beautifully quiet movie. I love that opening sequence in the smoke shop. To me, that's what it's all about…shooting the shit with some people you don't know, with everyone there to indulge their love of the leaf.

I don't think their's say "Habana" on the label, but I guess I should check. ☺️

What says you, oh wise ones?!? An acquaintance posted this to a group I belong to, and I thought it looked somewhat suspect. Looks like the Standard Band A (from CCW), but the gold looks more like foil in this picture (could be a bad photo). I don't have any more photos or info. Punch seems like a strange marca to counterfeit, but I suppose anything is possible.