Posts

5,057

Joined

Last visited

Days Won

10
99call's Achievements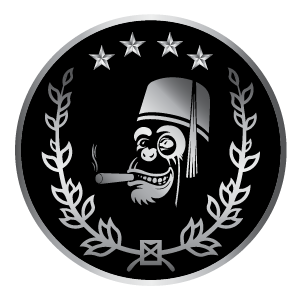 Prominentes (4/5)
Agree, and would expect that 'fall off' from other forums, however the majority of FOH members either know personally the quality of DD's or have been exposed to the specific FOH hype on these cigars. I'm not saying they should be hugely over where they are, but if I have to value them personally, in the current market, I would say around the $800 - $850 mark.

The current conservative government in the UK, are also trying to make protesting illegal as well. Always a sure sign of abject desperation when wildly unpopular politicians cant stand the fact that the public find them repulsive, and in turn try and silence them.

It's funny I can't help but wonder just how many DD's have been smoked long before they were anywhere near ready, Last 14 I smoked was like death by woodshed, with a big nic hit to boot, I agree with you totally John, although enjoyable now, the last batch still have another 3-5 yrs to go. I have 2 boxes + 2 loose sticks left. Will likely smoke them all or give to friends, as strangely the auction sold prices for DD's is nowhere near there actually worth.....The last BR box up for sale went for $530 ......seems like an absolute snip compared to where other prices are at. Great review as always

As ever ..a true gent, cheers mate. Look forward to reading your thoughts Best, Stefan

Could you let me know your thoughts post sampling John, this is a cigar i'm contemplating buying too. Cheers Stefan

I knew Satan was buying up all the cigars. Finally we have hard proof

13

I agree, theres something slightly bloated and awry, when you can see good portions of the side of the bands, when looking face on at the cigar That said any nod of cap to heritage should be commended........it could be worse they could have satin foot bands

Happy Birthday good man, keep us the sterling work!