 Posts

21

Joined

Last visited
Recent Profile Visitors
The recent visitors block is disabled and is not being shown to other users.
alozano87's Achievements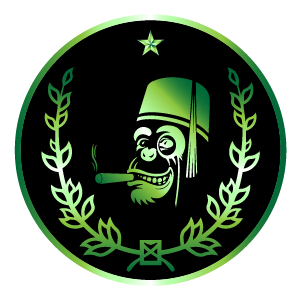 Perlas (1/5)
Keep an eye on the 24:24's, I was in a similar boat, then I saw some come up and pulled the trigger immediately on a box of CoLa's. You have to be quick though because they sell out fast.

Just my .02, I was at the same fork in the road as your are currently at BellevilleMXZ. I was concerned because I have my thermostat programmed to raise/lower the temp in my home when we are not there. After basically getting the same replies as you have, I decided to go for the cooler and heartfelt beads. I am very glad I did, at this point of my collecting I much rather be spending the money on growing my collection. After doing some research on coolers and the insulation testing they do (ex: how long the cooler will keep ice) I have been able to keep a rock steady temp and humidity in mine. If you are extremely worried about high temps, you can get a marine cooler which is rated to hold temperatures for a longer time. My reasoning for the cooler was if I ever decided to get a huge cabinet or expensive automated system (like pigfish's systems) you are not out a huge amount <$50 USD and you can always use it for overflow! Anyways good luck on your choice, you can't go wrong with either! Happy smoking and long ashes to you!

Wow Fuzz! That is quite a list! Appreciate it, have you heard of the Chook I wonder if it's any good

Hey guys/gals, in many of the reviews that I have seen with Ken and Prez, they have been drinking sparkling Shiraz. I've done some searching and was wondering if there were any specific recommendations for a good bottle? I picked up a bottle of Chook, haven't tried it yet though.

Just realized I never mentioned a stick I'm currently enjoying: HDM Epicure#2 Sorry

You know I've been wanting to at least stop at Biggs Mansion to check the place out, but I think it's a ritzier place and I may not feel comfortable rubbing elbows with the elite of Chicago lol! Looks like a cool place though. I don't frequent too many places, there's one by my house that is relatively quiet and friendly. I've actually been kicking around the idea of making a "man cave" style shed, with half of it storage and the other half finished, insulated and heated/cooled just to hang out because the wife is not too keen on the cigar smoke. Anyways just a thought at the moment.

Welcome Manny, Montecristo #2 of certain years are quite delectable, but with so many great tasting cigars it's hard to narrow down to one or 5...lol What part of Chicago? I reside in the Northwest suburbs of Chicago, Hoffman Estates specifically. Either way welcome!

Thanks wabashcr, I just ordered a couple of pounds of the heartfelts and plan on picking up a cooler here real shortly. I wonder if people aren't aware that the Boveda humidor bags exist based on many of the replies on this post? Anyways thanks for your suggestion, I appreciate it!

Nice little piece you got there, keep us updated on the progress. I'm interested in seeing how it turns out!

Speedy recovery PF, hope you get to 100% sooner than later.