Posts

40

Joined

Last visited
Profile Information
Location
Interests

Firearms, Cigars, Screenwriting, Bodybuilding
Recent Profile Visitors
The recent visitors block is disabled and is not being shown to other users.
Dougthesnail's Achievements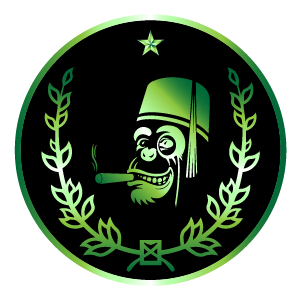 Perlas (1/5)
All courtesy of our host.

This totally won't open the door to more illegal sales and criminal activity around selling Tobacco.

Something will happen eventually, especially with the world becoming more and more connected. Cubans will eventually demand freedom or they'll have a leader far removed from Communism.

I don't have photos but at the LCDH at Half Moon Bay Resort in Jamaica the shelves were quite bare. They had every Cohiba Vitola, Monte 1935s, Monte Edmundos, Open Masters, RYJ wide and short Churchill 10s, and a couple boxes of Partagas shorts. For my first LCDH experience I was surprised how empty it was.

Isn't that misleading to say top 5 from 2021? Those are all aged examples not produced in 2021. Fair if they were the best cigars you smoked, but most cigar buyers won't have access to well aged Cohibas.

It initially popped up as "Not official Habanos S.A." I returned the cigars, but I was checking photos on my phone today and decided to check the code again, and sure enough it came up as SIGLO VI.

Bumping this old thread. I checked the serial number previously showing not registered and today and it popped up as Official Habanos S.A.

Just not worth it at current prices. I recently saw a retailer advertising CoRos for over $1000 USD. I can get 3-4 boxes of excellent cigars for that price

Hello, all I plan on visiting Havana for the first time this spring (April) after the college semester ends. I'd appreciate some information from anyone that has travelled recently. 1. How has COVID-19 impacted activities? Are normal tourist attractions closed or limited in operations because of this? 2. As a non-spanish speaker how difficult will communicating be? 3. I know the CUC has been phased out. Do the local stores accept CAD, USD, or local Pesos? 4. What are the best places to stay and the rates? Hotels? or AIrbnbs and hostels? I want to avoid resorts an experience Havana 5. Are any Cigar factories open for tours? 6. I've heard cell service is non-existent for U.S providers. How about Canadians? 7. What are some tips for first timers? and how can I make sure I am being charged fairly? 8. Best places to experience the local cusine 9. Must bring items I apologize if these questions are asked frequently. Any advice is greatly appreciated.

Got my refund from the seller and visted an official LCDH on the island.

Way too much. It was a sealed box, so I didn't inspect before purchase. I suppose we all learn lessons the hard way gents. Thanks for your help!

I uploaded some higher quality pictures.

Bought a box of Siglo VI at Taj Mahal Duty Free in Ocho Rios, Jamaica. Suspect because the label on Habanos S.A does not show up as authentic and the box code is OCT 08–I know they did not use the hologram band at this time. The bands look really good though. Hologram, consistent lettering all cigars are consistent construction, triple cap, etc.

From my experience this sort of ransomware is the nastiest since it encrypts your files, rendering your pc useless. You can re-boot your device in safe mode, but doing so may cause deletion of the files by the malware. The only real way to get around it is by backing up files through an external hdd, or through the cloud.