Posts

1,902

Joined

Last visited

Days Won

2
Profile Information
Location
Interests

Cuban Cigars, Pipe Tobacco, Scotch Single Malt Whiskies, Cognacs
Connoisseur Kim's Achievements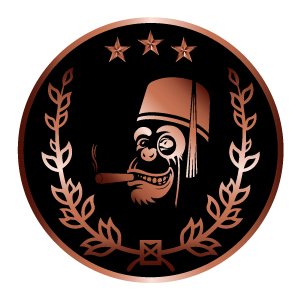 Campanas (3/5)
1

I too have a 2021 Monte 1 box with a lid closure problem. Unlike Partagas EL 17 Series No. 1 (that one had extreme hardness when I grabbed it) in the past, my Monte 1s aren't too rock as hard or spongy when I inspected them. I believe it's just a box construction issue, but will let you know when I review my 2021 Monte 1 box.

Welcome to FOH @rusty007!

Indeed @BigGuns! This cigar is a textbook example of a donkey dick cigar and I bet my jaw would be broken if I puff that humongous cigar 😂

This is the cigar which I call a monstrous donkey dick rocket due to its humongous 70 RG. I prefer long and skinny CCs like Monte 1 over large RG cigars like this since these humongous cigars are not only uncomfortable to puff but also usually have a bland and unimpressive flavour profile.

Congrats @Bijan! That's a beautiful vintage Hoyo box indeed 👍👏

At the local Habanos Specialist retailer (according to one of my Korean FOH disciples): Box of CORO: ₩2,100,000 (approx $1630) Box of 25ct D4 (some CC Robustos including JL2 and Epi 2 have the same price in my country): ₩1,050,000 (approx $813) Box of 25ct M2: approx at least ₩1,400,000s (approx $1083) Although one of my Korean FOH mates couldn't take a picture of its whole list of new CC prices (the owner got pissed when he tried to gather all new Korean CC prices info), I can tell the price of CCs in Korea is not only now even more expensive than before but also going to be increased even further soon) 😢.

Glad that these recent D4 are still kicking @Chas.Alpha! I have HQ D4 6er and Clearance D4 box in my CC collection; I hope that I'll have positive experience with these D4s, since one of my Korean FOH buddies really enjyoed my HQ D4 6er so much 😄

Dat tasty Siglo V @Bijan! Wish I have these CCs in my stash too, since I'm a big fan of long CCs 😃

I'm using 0-100 scales for rating cigars so far, but I found it can be complicated and sometimes unclear in terms of score difference (e.g. 80s for bad CCs and 90s for good CCs). So, I'm considering using 0-5 scales for Kimfessions Series instead of 0-100 scales for convenience and clarity 😃. My 0-5 scales will look like: 0/5: "Dante's Inferno" 1/5: "Nightmare Fuel" 2/5: "Dog Rocket" 3/5: "Good" 4/5: "Magnificent" 5/5: "Paragon of Cigars"