 Posts

9

Joined

Last visited
Chepe's Achievements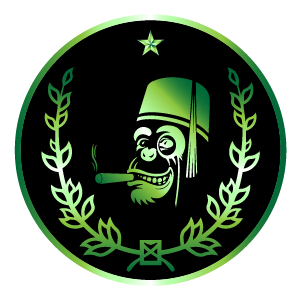 Perlas (1/5)
I'm not doing the fat bastid competition but I am a fan of healthy home cooking and I've collected a few recipes over the years. This one is a variation on Hungarian stuffed cabbage but it's a whole lot easier to make. It's high protein, high fiber and low carb so it helps keep you fuller longer. Unstuffed Cabbage: 1. Saute 1 pound ground beef, 1 chopped onion and 2 chopped carrots in 2 tablespoons of olive oil until browned, about 5 minutes on medium heat 2. Add chopped leaves of 1 green cabbage (pre-shredded works too, about 6 cups), 1/4 cup raisins and a pinch of cinnamon. Cover and cook till cabbage wilts, about 10-15 minutes 3. Add 28 ounce can of chopped tomatoes (with juice) and 1/2 cup chicken stock. Simmer, partially covered until cabbage is tender and sauce thickens. Garnish with parsley (I use dried parsley if i don't have any fresh around but it's not really needed). About 10 minutes. Salt and pepper to taste. Good luck in the competition you fat bastids!!

All-time favorite for me too. While all the other elements listed are top notch, I'd say the screen play is the best part of the whole movie. So many quotable scenes.... "look, maybe your method of massage differs from mine..."

Also a fan of the Ronson Jetlite. I'm working on my third Jetlite in the past 7+ years. Super cheap and not bad style for under $5. I also like using a soft flame bic for touch-ups as sometimes it can be hard to see the torch flame in the day time... I hate getting a torched wrapper

Oh man, if it's a budget drink it's going to be Chivas all day for me, tough to beat $20 for a 750ml. Otherwise it's something like Talisker or Ardberg. For cigars, it depends heavily on the smoker. I about cried when I found several Padron Family Reserve 45's that I passed out the day before my wedding which looked like they were pitched after less than 5 minutes. If they like and appreciate cigars, then they can have something good, if not, they get a mild NC conneticut from the mooch section

happy birthday el Presidente!

I believe backbone is right on all accounts. The 65% need to come out completely and replace them with dry 60%. The dry 60% should begin to absorb some water content and pull your rh down. I wouldn't worry about it if it takes a while to see a change, it's better for a gradual change in rh vs. any rapid changes.

Looking forward to it! Go Colts!!!

I second Esteban's suggestion. For simplicity, you can't beat a sound bar. No worries having to run wire to any speakers and it takes up minimal room. I can't speak to the quality of Polk sound bars specifically, but I've had several sets of Polk speakers over the years and they make a pretty good product for the price.

Awesome to have some brothers nearby. Im in Carmichael. Sent from my iPhone using Tapatalk

Thanks guys. There's always so much to learn, that's part of what I love about this hobby. Where are you in Norcal Rod?

I thought I'd drop by to introduce myself and to thank the members here for the incredible wealth of information on the forums about all things habanos. I've been smoking NCs for about 5 years but I have limited experience with CCs. I've been trying to soak up all the information I can here. I hope everyone is having a great week!