Posts

783

Joined

Last visited
Profile Information
Location
Interests

Cars, cigars, gin and rugby...not usually together though
David88's Achievements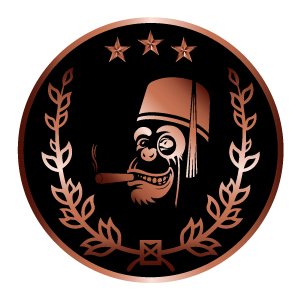 Campanas (3/5)
Not had time for a smoke in a while, work and life seemingly getting in the way. This Monte especial is going down well this afternoon though.

Just back from a successful trip to Scotland. Some pickups from a springbank tour (highly recommended!) and some shopping in Edinburgh.

I like the plpc, I think they're a good value way for someone to buy a 50 box and experience a cigars evolution over time (providing you don't power through a box in a few months). They aren't a super premium but they don't charge that money either. If you go in expecting the flavour and complexity of an Sir Winnie, then you are going to be let down. I would say they are also far less polarising than the rass (which I am still yet to be won over by).

I've seen a few articles on this now. It turns out that a significant amount of 'Japanese' whisky is actually imported and just bottled in Japan. https://www.vice.com/en/article/xgznpn/japan-whisky-labeling-rules What does everyone think of this? The Japanese whisky market certainly has sky-rocketed over the last few years now, would we all still be happy to pay the premium placed on bottles if we knew it was actually distilled elsewhere?

A la fuerza to start my mid term break.

Happy birthday Kim! Hopefully you get a chance to get out and about to enjoy a cigar before too long! +

Enjoying a break from work with an epicure especial on the coast. I'm glad the nice weather is hanging on for a couple more weeks!

I think wales need to gradually start replacing some of their older or underperforming big names if they want to build anything for the next World Cup or even just avoid a number of years of absolute pastings. While Gatland was a great head coach I think some players in that side were guaranteed their places for too long. I would want to see a transition period of around 2 years, then start really building that side for the World Cup. I think they should start to pick players playing in other leagues as while it's great for promoting the regions, it's not massively helpful in building a talent pool. I'm not sure that will happen though....

My summer planned trip to Cuba was scuppered so I did the next best thing... a whisky buying trip/tour of Scotland! Had a great week with a mix of rain and glorious sunshine. Some great pick ups too - Glengoyne cask strength, Deanston 17 year old port finish, kilkerran 12, a Dufftown Glenlivet rum cask finish and 10 year old Tomatin from Cadenheads. Also picked up an Oban gin to try out. The small bottle is from a blending tour I did at Glengoyne. A mix of 18-20 year old sherry and bourbon casks. Good stuff!

July was supposed to be a big month for me with a trip to Cuba all planned and paid for from the start of the year....... obviously that didn't go ahead! But I have been very fortunate to be able to make it back home to the UK for the summer and have enjoyed having the contents of my locker sent out to me (despite having no time to actually sit and enjoy one....). I will put up the collection of pictures in the 'latest purchase' thread when all have arrived, but I did particularly enjoy seeing these Du Prince arrive in the post. I think these were one of my first 24:24 purchases and I have been patiently waiting for them to gather a bit of age before diving in. What better time than now!

Nice to see a few Tudor's around. Here's my Black Bay with blue bezel

I enjoyed a magnum 54 on a warm afternoon today.

Welcome back! It's funny how fast a couple of years can fly by!

A couple of big smokes for me in the past few days. A Romeo de luxe and a Lusitania. Gotta make the most of the free time while we have it!