Posts

657

Joined

Last visited
MooseAMuffin's Achievements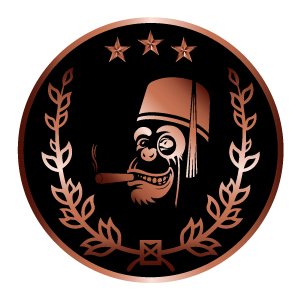 Campanas (3/5)
What, you've never seen them in the original glass top before???

Terrible news. Never got a chance to meet him but always enjoyed his posts on here. Condolences to his wife and family. RIP Mike

@JohnS - I find this interesting but it has raised some, probably dumb, questions from me. Does everyone in Australia call the COVID vaccine "The Needle" or is that term used by the indigenous people in western Australia? Is it pretty common to need an interpreter to help communicate between indigenous and non-indigenous people in western Australia? Do universities in Australia offer classes to teach this dialect to people who dont speak it? I find it I interesting how the English language has morphed into that style.

If you get emails on all of the comment updates, @Ken Gargett's entertaining posts can be seen in their full unedited glory 😁

Definitely dont like the idea of government stepping in to stop people from drinking on a plane. Maybe harsher penalties? Just put them on the no-fly list for 12 months and see if they get back in line.

Definitely like the 47 RG. Petite/skinny 109 sounds splendid. They always seem to smoke well. Maybe just make the the 109 and Dalia have a baby. Call it the FOH 109. 😁

I stored my 2019 batch with Cubans and haven't had issues at all!

I agree! Wife got me one a few years ago and I use it pretty often.

Custom NC blend by @El Presidente, Hamlet, and others. Last nudies run was excellent, I recommend picking some up.

Great little piece of history. There are 2 pretty fun videos on YouTube that talk through the US Civil War at a high level. Part 1 Part 2

Coke most of the time. It does a good job of cleansing the palate. Other times it might be a whiskey or sweet cocktail Sometimes I'll drink a sweet tea which I recommend trying out.