Posts

1,876

Joined

Last visited
mkz's Achievements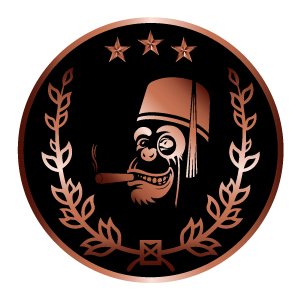 Campanas (3/5)
Firing up a piece of millennial history tonight...

Think I have the original (Churchill) up in the attic. Its signed by both Rob and Castro. ? Worth its weight in Cohibas ?

A lovely box of 2016 tubos from our host! ??

Herencia de Plata Reposado. ?

Happy new year to everyone! Rafael Gonzalez Perlas and tequila...

Tequila and a Siglo II from 2008.

Rather reasonable for being in this taxed up part of the world. Perhaps test one around 2020.

Around 1200 SEK for a box, Got a discount at my B&M since I´m a member and ended up at an even 1000 SEK.

Released yesterday. Rafael Gonzales North Star Not a huge fan of the Regional program but couldn´t resist this one. Putting it away for a long sleep...

Dropping by my local B&M and testing a Mananitas for the first time... ...and a Dip#3 Thanks @99call!!

Me, myself and I at the local lounge. QdO Corona -13 and a Camacho Criollo.

I just gotta chime in on this. Just tried this technique on a pair of aged and rather dried RyJ... Worked like a charm! -98 ex4 and -97 celestialies finos smoked better than ever. I wouldn't believe it if I hadn't tried it!

Did you use a lighter to correct the burn during smoking? High heat tends to cause those "bubbles".