Posts

610

Joined

Last visited
Profile Information
Location
Interests

Fishing, wine/spirits, interesting vehicles
foursite12's Achievements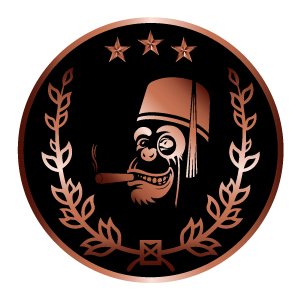 Campanas (3/5)
RP--Another vote for HUHC. Doesn't taste even remotely like tobacco. LE--Haven't tried many, so can't comment.

I get it, although I sadly don't have time for them often. The format is classic and allows the blender's skill to show in the form of evolution taking place over the length of the cigar. It was the first CC I ever smoked, decades ago, and so there is that attachment as well. Always get an impression of an earlier era of the Cuban cigar world when I fire one up.

Exactly. You want to be reminded of the special event every time you smoke one. Smoke the Siglo VI to remember the cigar.

With the sea change in where purchasers' coin is going to go from this point, this becomes a timely question.

Wham, Bam, Thank you, Ma'am! One of the few cigars that can never be out of my rotation—or humidor.

The classic PLPC "4-5 years of mongrel, followed by huge caramel metamorphosis" seems to have disappeared following 2014-15 for me. It was a blast to follow the evoilution by rotating through the different vintages but something has changed. The 2016-on cabs have been stuck in time and haven't had the same ride associated with them, which takes away a fun element that set PLPCs apart. There are better PCs out there (Boli, Monte 4 for example) and, as others have pointed out, the pricing now has reduced the bargain factor in the buying equation.

I second all of this, especially the lonsdale recommendation. Love Cazadores but caveat as noted above that they can be strong. The Monte 1 is simply an excellent cigar and is commonly available, at least for now.

Good luck. Esplendidos, Sir Winston, Romeo y Julieta, ERDM Tainos is about it anymore for true Churchills. All are excellent cigars with the evolving character profiles coming through over the course of the smoke that I look for in a Churchill. The double coronas may resemble Churchills in size but to me they are a very different smoking experience. All require some diligence to find currently,

Not a surprise; I've had several since release and each exhibited a noticeable kick at about the halfway point. A reminder for me to slow down and enjoy more.