Posts

618

Joined

Last visited
ElPuro's Achievements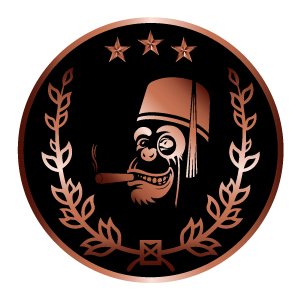 Campanas (3/5)
Just got the latest iteration of the Nudies (look and smell great), but a bit concerned about storage. I've got about half a bundle of the originals in a shelf of my humidor (still loosely protected by the outside cello). Is it ok to store the new Nudies on top of the originals? I just don't want any funny business in the humi. 😎

Huge fan of the 1. Great sticks and size.

Been waiting for these. Thanks for all the work involved to make this happen.

Congrats to all involved in this. I still have some of the original lancero and look forward to lighting them up. NC or CC, they are simply excellent cigars.

Love this news. The originals were great and have matured nicely. In for this, too.

I just want to say I love the original N1 Lancero and look forward to this year's release! If only one packaging option is feasible, I'd prefer no mixed packaging. If people want to try both, buy both

N1 Nudies Lancero. Did I miss sales of the latest version @El Presidente? Probably have as I've been a bit sidetracked of late.

Gas grills have their place, too! :)

I have a KJ classic and like it - more for grilling than smoking, at least the longer smokes. I find it to be very good for smoking chicken, but much prefer our offset for PP, brisket, etc. The set-and-forget aspect is excellent, but the lack of airflow inherent to the design leaves a certain flavor to the food that's not present using offsets or pellet smokers. Truth is, all the types of cookers have their place (much like certain cigars are better in certain circumstances). Ceramic cookers are excellent due to their versatility and ease, but there's a trade-off in finished product (don't get me wrong, it puts off excellent food, just a bit behind a true offset). Enjoy your cooker!

For financial and health reasons, I limit myself to 3-4 per week. Plus, my wife might kill me if I smoke more! ??

Looks to me that the wrapper is inside out.

Use a straw to remove air if you don't have a vacuum sealer.

Just had a 2019 Nudie Lancero. Excellent smoke - even better than I remembered. Though it appeared to have a hard spot that kinda concerned me, the construction proved perfect and it burned without touch up. As you might imagine, I'm going to be in on V2 - really curious to see how the blending will change. Very much enjoy the evolution in the 2019s. So now that I've offered such an incredible plug for the Nudies, does that mean I can get in on the 2020 testing "samples?"??

Just curious to see if there's any update on the plans for the next iteration of Nudies. I think I recall @El Presidente mentioning something about smoking one, but may have been my imagination. Have been enjoying V1 thus far. Would love to hear what others think!