Posts

175

Joined

Last visited

Days Won

1
Bennettjohnl's Achievements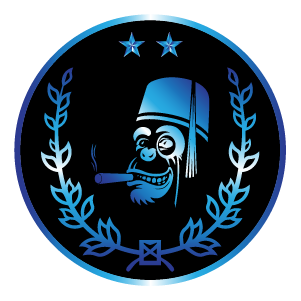 Marevas (2/5)
Pre light soft sweet tobacco scent. Woody, slight sweetness medium strength. Leather coming through. Lots of leather, earth slight char. Smell of molasses with slight sweet taste. Small amounts of cream. Cream and leather up front with earth and wordiness underneath. Fungal, earthen floor coming into last of 1/3. 2/3. Cream and leather becoming more prominent. Richer sweetness. Mellowing out leather, cream and slight wood and mushrooms. Aroma is much sweeter then on the palate. Final third cream and sweetness are scarce with leather and mushroom overpowering .

I am an equal opportunity cigar lover. I enjoy various flavor profiles but right now I really enjoy baking spices............... Love Epi 1, Epi 2, Punch Punch. I sampled a half box of La Escepcion Exclusivio Italia and fell in love. The spice level and VANILLA were amazing. I know there isnt going to be a regular production run of these but is there anything I can look for a vanilla hit? One of the more unique flavor profiles I have experienced over the last 5 years and would love any recommendations to anything somewhat similar. Thanks for any help gents

Definitely on the lighter side. Leather, cream, spice and a little sweetness. Pretty much stopped taking notes at this point and just relaxed. Thoroughly enjoyed this cigar.

1/3 Overpowering bitter floral notes leather and some kind of sweetness. Bitterness lessening. Leather, earth and mushrooms light sweetness. 2/3 less bitterness leather and mushrooms. 3/3 bitterness returns with a vengeance and the cigar gets tossed. Bitterness throughout has been gnarly. Kept smoking the cigar hoping it would turn around but no dice. No idea what this might be, but this was definitely a dud.

Coffee and light chocolate pre light along with prunes. 1/3 mild-medium body, coffee and chocolate hints of leather and wood. More leather and wood chocolate fading. 2/3 More leather wood/cedar slight sweetness coming back. Slightly sweet dark chocolate with wood and leather dominating. Rich mushrooms and depth of flavors developing. Body picking up. Finishing second third chocolate still building mushrooms very present with the wood and cedar under it all. 3/3 sweetness fading dark chocolate even stronger. Mushrooms very prevalent cedar and leather still here. May be hints of cream but mainly I'm smelling it and not tasting it. Chocolate even stronger, finishing up around medium to full strength. Very nice cigar. Dark chocolate, leather, wood, mushrooms, and at times a light sweetness. Not a whole lot of progression just varying degrees of which element was dominating the others.

I bought mine with the beads.

Dry boxed for two weeks by accident due to the stomach flu. That probably didn't do me any favors with this cigar. Very tight draw. Light nuttiness Woodsy hints of spice and vanilla. Really had to look hard for those. Wood, earth, mushroom not much else. Lots of coffee, char, pencil shavings and some leather. Aroma much sweeter then anything I'm tasting. 2/3 still woodsy and earthy but even more so. Strength picking up black coffee spice toasted tobacco straight in the face. Pretty straight forward so far, first signs of sweetness. Final third earth, mushroom, black coffee and wood notes still dominating. Sweet sourdough notes trying to come out. Overall enjoyable smoke but drier then I would have preferred. By no means a favorite.

Finished at 211.4. It's always the last few pounds that take the longest. Probably still won't break 200lbs until late June or longer.

Great construction with a nice dark wrapper that burned perfectly. Leather prominent with cream and light spice on exhale. Little woodsy and bitter chocolate starting at end of first third. 2/3 more leather and baking chocolate with light cream and sweetness. Earthy and mushroom notes more prominent toward end of 2/3. Final third still earthy, woody and the leather and cream are pushing back into the forefront. Chocolate making a stronger showing near the end with the spice getting stronger tasting of cloves. Finished up with leather, cream, mushrooms and spice. Paired with black coffee and mineral water with lemon. Draws with coffee brought chocolate and earthy tones forward while with the mineral water I was picking up more of the leather and cream aspects.

Picture is from above post. When I first started I was all about 70/70 which made things tough when I got this thing. I'll just about guarantee if you try to maintain 70rh/66f your sticks will be wet. I used some short finishing nails bent at 90deg to hang on the vents.

Have a cab stamped EML May 14. Received the box around Nov 2015 and rested before trying first stick. Mostly had young barnyard and "mongrel" flavors early on. Now that the box is closing in on 2 years box age(5 months in humi) I'm getting much more camel flavors. Going to take our hosts advice and smoke a half cab young, tuck them away for later and then start another young cab.