Posts

10,596

Joined

Last visited

Days Won

218
JohnS's Achievements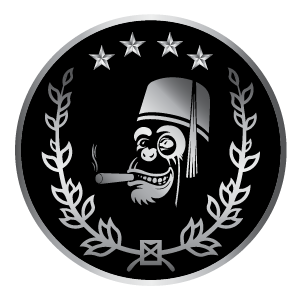 Prominentes (4/5)
Well...that is a nice sight indeed. I would imagine it's been perhaps two to three years since they've been in somewhat of a hiatus. Nice to see them available again and I hope this box smokes as well as the 2018 box code varieties.

So when your competitor (I.e. Habanos S.A) is struggling to make a meaningful supply to the market, make sure to step in and fill the gap? Oh well, it makes sense. "What comes around, goes around' as they say. (Of course, I'm alluding to the spectacular breaking down of the business relationship between Tabacuba and Davidoff in the late 1980s/early 1990s.)

Do you like Trinidad Fundadores? - Of course, but sadly I don't reach for them as often as I would like. The time to smoke one and the cost factor, which has increased even more of late, means that I will only smoke this cigar rarely from now on. Where does it stand compared to Cohiba lancero and Monte Especial? - I'd like to think that all three stand at the upper echelon of their respective marcas. Personally-speaking, I value them all equally great. Have you noticed a blend/flavour/body change over the years? If so, approximately when? - I seem to remember a great batch of Trinidad Fundadores with RAG/ARS 2017/18 box codes that had rounder coffee, dough, tea cake and almond nut flavours profiles. The ones I've sampled of late haven't been this 'rounded'. How long does it take you to smoke a Trinidad Fundadores? - I think somewhere in the vicinity of two to two and a quarter hours. Do the poll! - 👍

Thank you so much for the feedback! 😉

I picked up a 10-count of singles of ARS Ene 2019 Vegas Robaina Famosos...

Oliva Serie V Melanio Figurado The Oliva Serie V Melanio Figurado won Cigar Aficionado's #1 Cigar of 2014 with a rating of 96 and some very high praise. I actually sampled one in 2015 and I remember it as a peppery two-hour smoke; albeit, a good one. This Figurado-shaped cigar is tapered at both ends and is box-pressed. It is 152 mm (or 6 inches) long and has a 52 ring gauge. It comes with an impressive Ecuadorian Sumatra wrapper. The binder and filler are both Nicaraguan. On the cold draw I got some coffee, earth, and cedar notes. I suspect that this Oliva Serie V Melanio Figurado is somewhat aged as it doesn't have the distinctive white pepper that I remember the last time I smoked one years ago. The first third opened with a medium-mild bodied smoke replete with coffee, almonds or walnuts and cedar. There was a sweet note that was akin to vanilla on my palate. I found the blend quite agreeable. Toward the middle of the cigar I got some fresh bread, almonds, and a little bitter dark chocolate. These flavours supported the main core flavours I picked up in the first third and were quite delicate, they didn't overpower the smoke. I was also impressed with the burn which remained completely straight and the ash held on average for an inch to an inch and a half. Moving in to the final third, body and strength both increased to a little over medium. The cigar at this point became a little more woody and but the flavour profile remained consistent and desirable to my palate. Overall, this was an excellent and delicious cigar enjoyed on a pleasant weekend afternoon over one hour and fifty minutes. I wouldn't hesitate to recommend this cigar to sample for regular Habanos cigar smokers as a change of pace. I'm confident you won't be disappointed.

Diplomáticos No.2 RAT Jul 2020 It's been some time since I've smoked a relatively youthful Diplomaticos No.2. Of recent times I have been smoking through a EML Ago 2014 box, but the LGR Ago 2018 Diplomaticos No.2 I smoked through in 2018 were very bit as good, if not quite different in texture and flavours. This RAT May 2020 Diplomaticos No.2 had a darker wrapper, was more viscous on the palate and more savoury than my 2014 Dip 2s, but again it was quite excellent. This was mainly sourdough, capsicum and paprika, although I wouldn't characterise it as been spicy. It was a joy to nub! Due to its dimensions, and its relationship to the Montecristo marca, the Diplomaticos No.2 is often compared to the Montecristo No.2. I've definitely found the Diplomaticos No.2 to be more consistent over the years; both in flavours and construction. However, a great Montecristo No.2 is like a 'unicorn' cigar in the regular production Habanos catalogue, hence why I always have them on hand in my humidor. Still, when you have a Diplomaticos No.2 smoke as well as this one today, the comparison is very much 'mute'. It really doesn't matter.

Romeo y Julieta Belicosos ATE May 2018 I believe that this is the first Romeo y Julieta Belicosos I've had in quite some time, certainly within the last five or six years. The Romeo y Julieta is a Campanas cigar, a piramide-shaped cigar with a 52 ring gauge x 140 mm (or 5½ inches) length. It's the same ring gauge as regular piramides cigars such as the Montecristo No.2, for example, but just under two-thirds of an inch shorter. In regular production, we have four Campanas cigars: the Bolivar Belicosos Finos, Romeo y Julieta Belicosos, San Cristobal de La Habana La Punta and Sancho Panza Belicosos. All of these cigars are pre-Revolution (i.e before circa 1960), except the SCdLH La Punta, introduced in 1999. Of these, the Bolivar Belicosos Finos is currently widely available, the RyJ Belicosos and SCdLH La Punta less so and the Sancho Panza Belicosos enjoyed a 'heightened' reputation on our forum in 2018/19 but hasn't been seen much since. Romeo y Julieta is a marca that has amongst the widest range of acceptance on our forum. Members either love them or loathe them but in general, the marca is a global brand and sells well for Habanos S.A. Personally-speaking, I quite like the Romeo y Julieta brand but only the 'quality' offerings such as the RyJ Churchills, Exhibicion No.4 and Petit Royales, which are in my regular rotation. I have also enjoyed the RyJ Petit Churchills, Short Churchills and Wide Churchills on occasion. This Romeo y Julieta Belicosos was different to my regular rotation RyJ cigars, it was much milder. Also, it didn't have that quintessential RyJ fruitiness but it did have a core cocoa, sourdough and wood flavour which was quite pleasant. It was very easy to smoke. So, in conclusion, if you favour milder Habanos cigars then by all means seek these out, but if you enjoy stronger cigar such as the Bolivar Belicosos Finos then perhaps this cigar is not for you.

Bolívar Coronas Junior MSU Jul 2019 Of the four Bolivar vitolas I have sampled in the last eighteen to twenty-four months including the Bolivar Tubos No.1, Bolivar Belicosos Finos, Bolivar Petit Corona, I would rate the Bolivar Coronas Junior as perhaps the best (but maybe only just a little better than the others) for how consistent they've been for me. I've not found my recent BCJs smoked as particularly 'Earthy'. This still had those other core Bolivar flavours of light cocoa, leather, espresso coffee and cedar, but perhaps very little to no sweet Cuban twang. However, this cigar was again medium-full in body with premium flavour. It took me an hour to smoke which I consider great value for a minutos-sized cigar in terms of smoking time. In summary, this Bolivar Coronas Junior was not as exceptional today as my last one smoked from this box but I would have no issue rating it as a 90 to 92-point cigar.

Ramón Allones Small Club Coronas ETP Mar 2017 The Ramon Allones Small Club Corona is a reputable (42 ring gauge x 110 mm or 4⅜ inches in length) minutos which I've quite enjoyed of late. I think I've had around six RASCCs in the last six months or so and overall I've rated them quite well for their flavours and smoking time. This RASCC was a little better than the last one I had. I've found that they've tended to have a balance of quality nut and dried fruit, like raisins, combined with light cocoa, wood and leather. Again, the construction was spot-on here; both the burn and draw, with a smoking time of around 50 to 55 minutes. Like I mentioned in my last review on this cigar, the Ramon Allones Small Club Corona of recent times provides an astute example of how much value these smaller minuto-sized cigars have when they pack so much flavour, over a longer-than-expected smoking time, in such a small cigar.

San Cristóbal de la Habana El Príncipe LGR Jun 2019 A new box code in a favoured Habanos cigar often brings a new hope in its performance. If you aren't aware, yes; the San Cristobal de la Habana El Principe is a sentimental favourite of mine and it always has a place in my humidor and rotation. I have quite a few across several box codes. This was the first cigar from this recent acquisition and I'm here to tell you that this review will hereby denounce everything that one does not seek from this usually consistent and wonderful cigar. It wasn't the construction that let me down, rather it was the flavour. The cigar started off being too strong for my liking and too spicy and basically it stayed that way throughout. It certainly had cocoa or chocolate but whether it had a molasses sweetness or not, frankly; I couldn't tell you. At this point many of you would pitch the cigar but I persevered. Thankfully I have many other San Cristobal de la Habana cigars to look forward to in the future, but maybe I might take my time to return to this box code!

Oliva Serie V Lancero The Oliva Serie V Lancero is an unusual Non-Cuban cigar because of its dimensions. It's long (7 inches or 178 mm) and its ring gauge is thin (19/32 of an inch diameter in circumference). The Oliva Serie V line is known for its intensity and full flavors. The cigar is made in Nicaragua. In my opinion, this cigar is a deference to cigar aficionados because, from my understanding, it's not as popular as other Non-Cuban cigars, even within the Oliva Serie V line. It's a dense smoke with full earthy and leathery notes combined with sweeter flavours of chocolate, almond nuts and dates. One thing that stood out for me how well-constructed this cigar was in comparison to Non-Cuban cigars of a similar vitola. It was neither under-filled or over-filled, had consistent ash lengths and rings and did not require re-lighting. Upon lighting, I noted how it reminded me of a Vegas Robaina Don Alejandro in its chocolate, almond nuts and dates. It even had some baking spice in the first third and was at a medium-mild strength. Towards the middle third the cigar built in intensity, being joined by some earthy and leathery flavours and becoming more medium-full in strength. The last third I would recommend only to seasoned cigar smokers as those earth and leather flavours completely dominated and the cigar became quite full in its strength. In comparison to a Nudies N1 Lancero, I would opine that the Olive Serie V Lancero is not as mild nor as nuanced in its flavours. Nevertheless, I wouldn't hesitate to acquire more of these and enjoy them in the future, much the same as I did today.

Let's understand one thing...when it comes to critiquing wines Ken is a genius. He needs to release a line named after him to compete with Hollywood celebrities and use this image to market it! 😂

Haha..., they say it's your birthday! Yes, we're going to a party, party!