Posts

235

Joined

Last visited
moryc's Achievements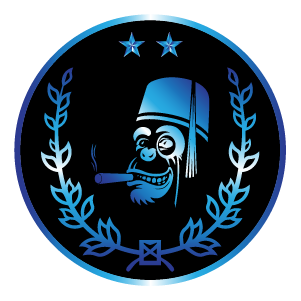 Marevas (2/5)
Happy Birthday Diana! All the best! Sent from my iPhone using Tapatalk

Never know. Although the tobacco use, particularly cigarettes, is on decline, I'm seeing younger people starting to get into cigars. I have a few cousins in their late 20s that are getting into the hobby. I had to give a crash course the other day.

I definitely considered that he will not be interested. If he is not, I'm just going to smoke them myself. Of course life might happen and I might not be alive then, but I don't believe that's the right outlook to have on life. We could have a full blown nuclear war next week and pretty much the whole humanity will be gone in 2 years. That doesn't mean we need to stop making plans for life. Its not a big financial strain and if nothing comes of it, it is not a big deal.

I'm not planning for this to be a gift. I'm planning to offer and if he has interest that awesome, if not I'm not going to cry about it and just smoke them. I had my first cigar at 15, with my uncle. I was very interested after that.

I searched through the forums quite a bit and found numerous discussions regarding this topic. Everyone has their opinion and what they like with x amount of years of aging. I'm looking to put down 4 boxes of current, regular production cigars and what is generally available for 19 years +. Why 19 years? My son was born in November of 2021 and I would like to put down boxes from his birth month (if I can source them) that hopefully we can smoke together when he becomes of legal smoking age (maybe a little earlier than that). Which cigars, in your opinion, have enough fuel to age for this long. Based on what I have been reading, my short list so far is: BBF Magnum 46 Juan Lopez Seleccion No. 2 Any help would be greatly appreciated.

I'm heading down in a month. Will I still be able to use CUC at LCDH? Should I still be bringing Canadian dollars as usual and exchanging on the island to CUC?

I freeze everything, no matter what the source is. It's just for my own peace of mind. Sent from my iPhone using Tapatalk

Anything acidic does the trick. Acid reverses the effects of alcohol. Ever notice how coffee or coke makes you feel better, both are acidic. Try kosher pickle juice right from the jar. It will put you on your feet. Stay away from water as it does make you feel worst on a hangover, specially on the really bad days. Then there is the other solution....more drinks Sent from my iPhone using Tapatalk

This is my process: 1. Insert cigars (with the box) into a freezer bag, Suck out as much air as possible with a drinking straw. 2. Insert the above into another freezer bag and suck out as much air as possible with a drinking straw. 3. 1 day in the fridge. 4. 4 days in the freezer 5. 1 day in the fridge 6. 1 day in the bags at room temperature 7. Let them rest for 60 days.

I freeze everything, no matter where it comes from.

I meant my fiancé online and now we are getting married. I tried free ones(tinder,bumble, plenty of fish), waste of time. Paid site (match.com) worked out pretty good for me, I was going on dates every week. Didn't really end up spending that much money as most of the dates I went on initiated 50/50 split on the bill and that's perfectly fine with me. You are essentially meeting a person for the first time and there is a pretty good chance you might not hit it off . On my profile I was up front about smoking cigars, and just honest about everything in general. I'm not 18 where I need to impress someone, it is what it is accept me or not. I think my key to success was cutting the online chatting to the minimum. Few exchanges of messages and lets go on a date, always suggesting meeting in a public place. A lot of women like that, apparently there is a lot of guys out there that just on on for weeks on months chatting online before actually making a move to go on a date. That can be bad for two reasons, one you can potentially be wasting time as anyone can seem different behind the keyboard than in real life and two you end up talking about everything online and then by the first date you have used up a lot of good conversations. One date per week, if it's not good start setting up for the next week. Sent from my iPhone using Tapatalk

There are places you could still find that. I was in Gibraltar about a month ago and visited the local LCDH. This place was stacked with plenty of sticks that seem to be unavailable in most places. I was shocked that they had 6 boxes of BCG on the shelf. Even bigger shock was that that two of the boxes were from 1999. I snatched both of them as they were not being sold at a premium and to add I grabbed another 5 year old box. Out of the 6 boxes they would not sell me one of them because they said that's a vintage. In the end I walked out with a 100 sticks and they gave me a 10% discount on the final price. The prices might not be the best, but still good pretty good; 3 x BCG + 1 x RYJ Churchill (5 year box) 1100 Gibraltar Pounds (at par with the British Pound)

Its my girlfriends's and her sisters birthday and we got a limo bus to go winery hopping (Niagara-on-the-Lake, Ontario, CA). We have the limo for 5 hours starting noon tomorrow. This will follow a pool after party. Should prove to be a very messy day.

Lotus Black Label Dictator Flat Flame. I like the flat flame, it good for "painting" when lighting.