Posts

23

Joined

Last visited
Cynon's Achievements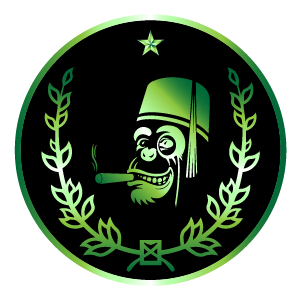 Perlas (1/5)
Good question. Having similar Tetris issues! Any idea of the dimensions of a 50 cab of Lusitanias?

Have a 2016 box bought here that are just effing delicious!

I buy the odd NC trying to convince myself that there might be one that has the depth or complexity of a Cuban. To date I have failed. So far every one has been bland and/or one dimensional bar an Oliva Serie V, I'm on the verge of giving up completely on any more NC, too much effort!

Xikar Escalade, brilliant

No point arguing with them either as that just encourages them! Take it on the chin & quietly gloat about all the other boxes you got that they didn't catch! Win the war & never mind the battle

Was there in May last year & picked up some stunning Punch LE Serie D'Oro No 2 & a cracking box of 2012 Cohiba Lanceros. She did try to overcharge me though so know your prices before entering!

Once you've finished stuffing your face on Xmas day, what smoke will you be reaching for?

Pull that trigger Destino30, I've 2 boxes gone & 2 resting, bloody gorgeous

Just smoking one from what's left of a box EMA Jun 07 paired with coffee. Spicy start settled into a subtle sweetness. Pleasant early afternoon smoke

Package arrived from our host that looks amaaaaaazing with cigars that belong in the Louvre; initial tastings are all Siglo VI to me, the untrained humble FOH foot soldier. What are the opinions on these from those that have tried & any chance we'll see them on the deck El Pres?