 Posts

18

Joined

Last visited
Profile Information
Location
Interests

Fly Fishing, Upland Bird Hunting, Golf, Kayaking, Hiking, Biking, Photography and of course fine cigars and spirits.
SRH1's Achievements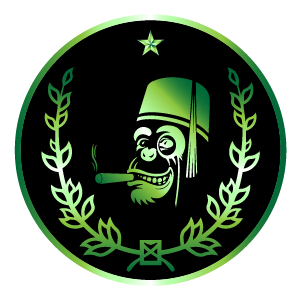 Perlas (1/5)
QDO Corona, Colonials, BRC's, Principe's….

Haven't smoked either of the 3's unt intent to purchase at least a bundle of each this time around.😎

x2 Almost forgot about those. Wonderful cigar!!

"Small Time" was written about the Italian Mafia in my small hometown. Once a thriving steel town, the mob got it's start in Johnstown, PA like it did in many small towns across the northeast, Midwest and beyond. The story is based on the author's grandfather and father and many interviews with octogenarian Italians who were involved. The Italians got involved because they couldn't get decent jobs in the mills or the mines so they started their own business selling booze during prohibition then turned to gambling once prohibition ended in 1933. No prostitution and NO DRUGS! That was dirty business. Some Irish folks and other nationalities were involved with them too but always reached a 'glass ceiling' within the organization. It's all quite true and a genuine and important part of the fabric of the town when I was young. The mob had local politicians in their pockets and operated in the shadow of City Hall. Literally…. I occasionally quaffed a few cold ones at the author's father's bar. Others were my my neighbors, father of friends and so on. And the restaurant mentioned prominently in the book was very popular and had great food! Some of my friends were 'runners' when they were teenagers…..The mob was no secret but folks still whispered….Interesting times! GREAT READ!

These were stored for decades in a small apartment fridge with the door closed but no humidification. They're likely from the 1960's-70's. Not sure of tobacco origin but the cigar had a certain familiar 'twang'. By far the oldest cigar I've ever smoked and was likely dried out before resting and slowly rehumidifying in a coolidor for nearly 4 years. First few puffs or so were a bit harsh but it settled down and was quite smokable. Reminded just a bit of a fresh PLPC. I'd be interested to know if anyone has knowledge about these cigars.

7

🤣 Amen, Boss. One a day for three days in a row. Gotta back off a bit eh…..

Smoked three Maddie lancero's (yes, 3 already..) and wow! Just a wonderful cigar from start to finish. I smoke very few NC's these days but Rob and Hamlet's naked lovelies are already in the regular rotation and are, perhaps the most enjoyable NC I've smoked. (I started with NC's, lots of em 35 years ago but drifted away as my taste became more sophisticated.) Wonderful flavors as already well described by others (so I won't be redundant) with a razor sharp burn and perfect draw! I do believe your objectives have been achieved gentlemen and team!👍👍 And they can only improve… Allowing the Colorado's lancero bundle to rest a bit before firing one up. Expectations are high. 😎 Quite please to learn of the second release.

Lake run steelies here in PA. The wInter weather isn't very Cali-like tho….

After smoking thousands of cigars, A first for me....Handwritten number 125 on the inside of both bands from a RyJ Wide Churchill.

If anyone from the states heading down for a visit, I sure would appreciate it if you could pick up a bundle or so for me. Please PM if that is a possibility. THANK YOU!

North central PA rainbow trout. App X. 28" 10 lbs.

Caught one on a size 16 peacock herl caddis with a copper bead and the other on a pink and white 'crystal meth' egg imitation. Both were fished near the bottom. Actually had some swirls 'skittering' a large dry fly on the surface. Have yet to hook one on a dry, but def. had some interest this time.