Posts

301

Joined

Last visited
jsd's Achievements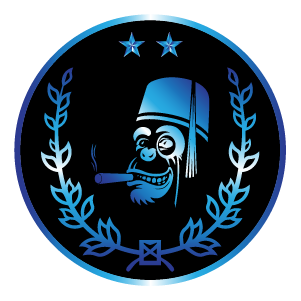 Marevas (2/5)
I was there a few weeks ago and went to Dos Jefe's. Small selection of cigars, poor ventilation, but great drinks, great crowd, and great live music. Also went to Good Habit Cigar Shop in Metairie. Decent selection with great company. Walked the French Quarter during the day with a Lusitania and didn't get the slightest bit of grief. That's quite rare since I'm used to the California tobacco nazis. The food was quite possibly the best I've ever had on any trip I've ever taken. Drago's is a must, as well as Delmonico.

Love it! Good stuff Andy!

Never heard of those but it looks good. I'll but one.

Change isn't always bad but this one would be.

Thanks to the guys who were able to hang Tuesday and tonight. It was great to meet you and see what a great cigar scene you have here in Denver. Thanks again!

Thanks for the tips fellas. Hope to meet a few of you on the 2nd at Delaney's or the 4th at Churchill's.

Thanks for the suggestions. Maybe I'll see you there.

I will be in Denver for work starting Feb 2. Did a little research here and saw that some of you meet at Delaney's. If anyone is interested in meeting there on Tuesday Feb 2 I will be there around 7pm. I might also be there on Wednesday and Thursday Feb 3 & 4.

Great pics everyone and congrats to the winner!

Haha I'm only 6'3. Not sure that qualifies me for giant status.

Enjoying a Siglo VI with my wife at New Year's Festival in Dublin. Great cigar, great people, great music. Really going to miss Dublin. Happy New Year to all.

Spending the week in Dublin with my wife for our 20 year anniversary. We met up with Andy Ryan and spent some time at James Fox with David McGrane. Andy also invited us to join him and his group for cigars that evening. Had hours of fun smoking cigars and drinking Guinness with our new friends, some of whom are members here. A very memorable day. Thanks Andy!

Merry Christmas everyone! FoH and Czar are in a class by themselves. Thanks for all you do.