Posts

16

Joined

Last visited
Profile Information
Location
Interests

Cigars, Brazilian Jiu-Jitsu, God, my Wife and my Kids
buckwylde's Achievements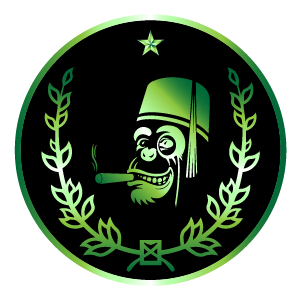 Perlas (1/5)
Thanks for the review, this is my favorite DC but they do need a lot of age to really show their potential. Sent from my iPhone using Tapatalk

I really appreciate all of the feedback and box codes, the hunt is on.

Thanks for the info! Any thoughts on how the 15s are smoking yet? Similar?

Alright, random question. The 2014 RnJ Churchills that people seem to be raving about were rolled at El Laguito, correct? Was this a permanent change? We're the 15s rolled there as well?

Glad you are here Bro, enjoy.

Welcome! Sent from my iPhone using Tapatalk

You can also Google the marca and see what the box count is, I usually use this solution when pricing out a box on a per stick basis. Sent from my iPhone using Tapatalk

They still make flavored cigars? Sent from my iPhone using Tapatalk

A BOTL on another forum recently posted some pics of some terrible fake Padrons that were purchased while traveling in Nic. I would exercise extreme caution when choosing a vendor.

Prediction: these will be a monumental flop due to the fact that most experienced smokers could care less that Jay-Z is endorsing a cigar and most people that do care that he is endorsing it aren't smoking $30 sticks. Prediction #2: This will be available online for $39.99 per box with the next 2 years; advertisements will include an insane 5 paragraph product description about the 500 different flavor nuances this ''amazing cigar'' has.

I'm setting aside some nickels right now for the below order. 2 boxes of Coro 2 boxes of Diplomaticos #2 2 boxes of Bolivar Royal Corona I'm not sure what the rest of the year may bring, that's a long time. I would like a box of La Flor De Cano Grandiosos but the price tag is high and it looks like the secondary market is the only place to find these now.

Thanks for the warm welcome fellas! I'm in Daytona Beach, so an Orlando herf should be easy. Corona Cigar in Heathrow would be a great middle point. Lmk

My name is Aaron and I'm a grateful new member of this forum. I've been active on several other boards where I heard FOH referenced several times; I'm glad to be able to meet some new like-minded brothers and sisters.

My vote had to go to Patagas Shorts but the Boli PC was a very close second. I've always wanted a second shot at a PLPC, as I only had one and I was recovering from a bad stomach flu that day.